TERRA's Ormaza Shuts Out Westland Hialeah, 3-0
The TERRA Wolves couldn't have asked for a better pitching performance than the one they received from Arturo Ormaza.
From the moment he stepped on the rubber, he was in control, throwing a complete game shutout, allowing only three hits, while striking out 12.
"My goal today on the mound was to get ahead and stay ahead," said Ormaza. "Those guys on the other side are a good team, we haven't been able to beat those them at home or on the road. But, today I wanted to change that."
However, on the other side for the Wildcats, their pitching was just as good. Starting pitcher Benjamin Real went two innings, on two hits allowed, and three earned runs. Relief pitcher Carlos Toro shut the Wolves bats down going four innings and not allowing a hit on four strikeouts.
"We just have to be better, there's not a whole lot of excuses to come up with after only recording two hits," said Wildcats Manager Jose Alvarez. "The approach has to change next game or else we'll be in a similar spot."
The game remained scoreless until the bottom of the second inning when back-to-back two out walks brought catcher Daniel Mejias to the plate who promptly dropped a single into right center field scoring Juan Carillo from second. Then, senior David Knepper singled to left to score another run making it 2-0. Two batters later Damian Tamayo grounded into a fielder's choice stretching the lead to 3-0.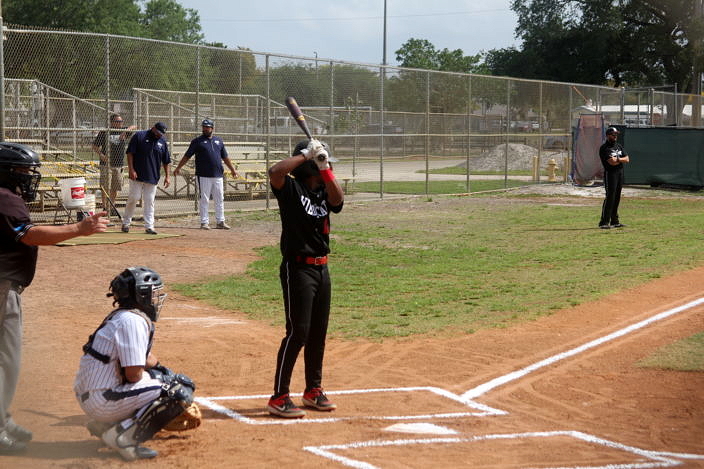 "When (Mejias) is not in the game, it's a completely different ballgame," said Omarza. "Having him behind the plate is a confidence booster knowing nothing is getting by him."
Overall, TERRA Manager Steven Suarez was pleased with his teams performance.
"We played well today, all year long we've been waiting for those big hits," said Suarez. "I keep telling my guys, 'our record does not indicate the team that we are' and I try to preach that day-in and day-out to them. An overall great win for us."
For much of the afternoon, the Wildcats struggled with plate discipline only being able to work one walk in the game. The three hits on the afternoon were by leadoff man Jonathan Mustelier (who almost hit a leadoff home run but flew out to the warning track), Ray Sobrino, and Luis Munoz. The first three batters of the lineup.
The Wildcats (5-4) will look to shake of their loss and will be taking on the Southridge Spartans (5-2-1) on Monday at 3:30 pm at home.
The Wolves (5-5) will be back at it Friday afternoon at 3:30 pm against the Mater Academy Lions (2-3).