Champagnat Captures 2A-16 Title; First Since 2012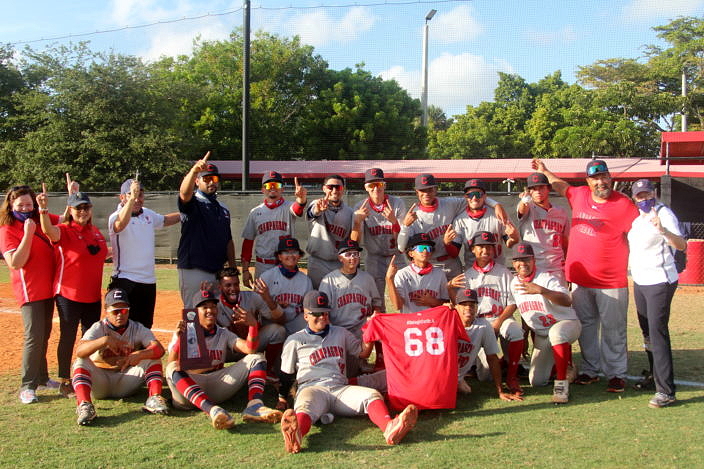 A lot was on the line Thursday afternoon for the Miami Christian Victors and Champagnat Lions. Although both had already clinched spots in regionals, a district title is something to brag about, and it means you host the opening round of regionals.
Both teams traded runs throughout the ballgame, but when it was all said and done the Lions defeated the Victors 5-3, walking away with 2A-16 Title on their shoulders.
"To get to this point, it's taken so much hard work, dedication, long days and good days," Lions Manager Jorge Aguas said. "These boys are resilient, they battled it out against a tough team in Miami Christian. We've played three of the top schools in the country and we've proved that we're here to stay and Champagnat Catholic School is a force to be reckoned with."
The Lions (17-6) went with their horse on the mound in ambidextrous starter in Jurrangelo Cijntle, who pitched a gem. Going five innings of work, allowing two hits, one earned run, one walk and twelve strikeouts.
"I wanted to mix in all my pitches today because I know I can get outs with whatever pitch I throw," said Cijntle. "This past weekend I spent some time working on my slider with my cousin and it was working well today. It's something that I was taught as a kid by my father. Since I was in Little League I've thrown with both hands, and I think it's something that's worked to my advantage so far."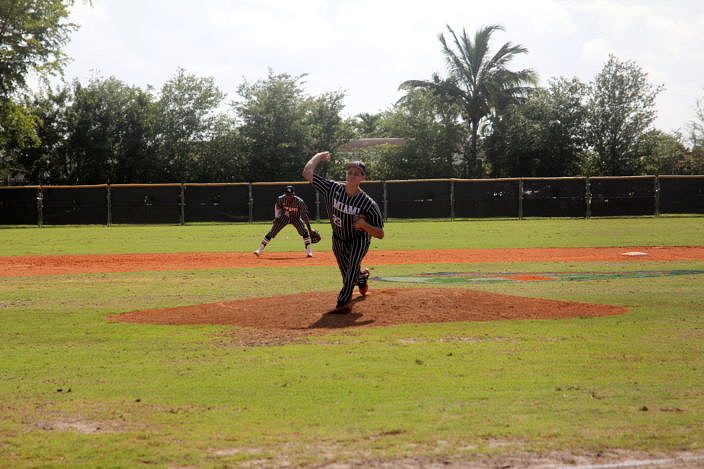 When asked about his style of pitching, being an ambidextrous pitcher something that is uncommon in the sport let alone high school baseball, it's something he'd been doing since he could remember.
The Lions got off to a hot start in the bottom of the second, scoring two runs off a sacrifice fly from Kevin Rodríguez. Those were the only two runs that Miami Christian starter Eduardo Fernandez allowed, as he was pulled from the game after two innings of work.
In the top of the second, the Victors (7-13) came right back with another run of their own, off a double by Jose Torres scoring Freddy Oquendo from second and trimming the lead to 2-1. Then, in the top of the third, they grabbed a 3-2 lead after Christopher Diaz reached off an infield throwing error, scoring both Jameson Caro and Anthony Fernández.
Champagnat came back to take the lead once again in the bottom half of the fourth, after Alex Pereira grounded out with the bases loaded, scoring Kay-lan Nicasia. Justin Aguas then flew out to center field, which allowed Rodriguez to tag from third and score to make it a 4-3 ballgame in favor of the Lions.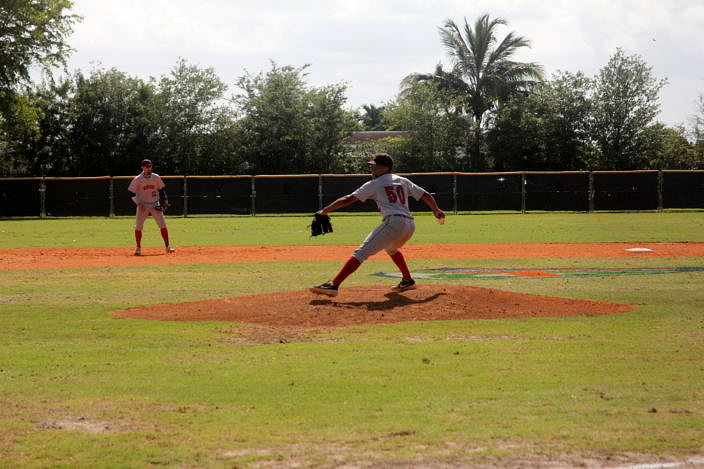 The Lions added another run in the bottom of the fifth when Yoel Rojas reached on an infield error, scoring Nicolas Rivera.
After Cijntle was pulled from the game, Rodriguez came into the ballgame to shut the door and grabbed a win while he was at it. He went two innings, allowing no runs, no hits, one walk and three strikeouts.
"We came in here and we wanted to make a statement, and I think we did just that," Rodriguez said. "We've got to keep the same momentum going into Regionals. We can't let up."
Miami Christian suffered a tough loss on the afternoon, but manager Chris Cuadra says his team is looking to flip the page and get ready for regionals next week.
"It was a back and forth game, we made some mental mistakes. We had the lead then we gave it up and things just slipped away for us," Cuadra said. "We can't keep our heads down. Now we have to prepare for next week."