Coral Park Cruises Past South Miami In Five Innings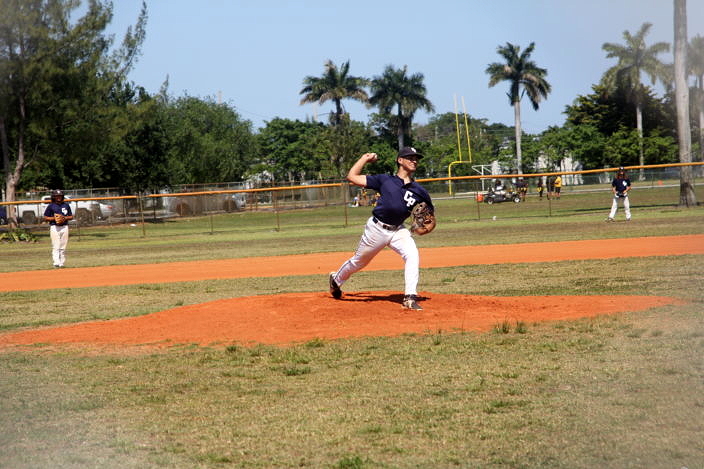 The Rams offense was on full go-mode on Wednesday afternoon as they routed the Cobras 11-1. But, it wasn't just the offense that contributed. Sophomore starting pitcher, Zackary Gonzalez pitched a 5-inning complete game allowing only one run on nine strikeouts.
"It felt good to pitch the whole way and help my team win," said Gonzalez. "I wanted to come in and do what I do, throw strikes, use my change-up and curveball, just trust my mechanics and let the rest play out."
Manager Tyler Pineda has had a front row seat of Gonzalez all year long and has been proud of his young starting pitcher's development late in the season.
"He's young, he struggled earlier in the year but lately has been very good for us," said Pineda. "We've staggered a lot this year and we took a hard loss to Columbus last time out but our guys were able to bounce back, stay positive and do what had to be done today."
The Rams were to able to pounce early on the Cobras as starting pitcher Albaro struggled in his outing, in the 1st they were to score on a throwing error.
In the bottom of the 3rd, the Rams scored four more runs after back-to-back one out singles by González and Luis Vicente. Following that would be three straight walks issued by Bruno to extend the lead 3-0. Later, Alfonso Borges hit a two-run single to make it 5-0 Rams.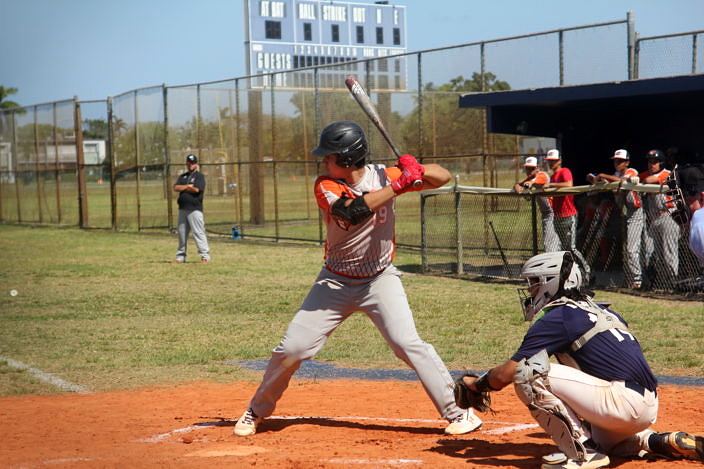 The lone run for the Cobras came courtesy of a Enrique Alvarez Jr. home run to right field to put them on the board 5-1.
After three straight walks to start the bottom of the 5th, Borges walked to extend the lead to 6-1. Then, Daniel Cepeda tripled to right field scoring Neo Bravo, Alvarez and Borges. Finally after a hit-by-pitch to Brian Pérez, with Enrique Noriega at the plate, Cepeda was able to score on a passed ball. On a 1-1 pitch Noriega was able to end the game with two-run double closing out a huge win for the Rams 11-1.
"We're missing a lot of pieces right now, we're a young team sometimes we struggle," said Cobras (5-14) manager Howard Cuervo. "The last four or five games we haven't been playing with a lot of energy. But, I try to tell my guys to take it day by day and we're always gonna have the next game."
The Cobras will be on the road once again visiting Archbishop Carroll (7-10) at 3:30 pm on Friday.
The Rams (8-12) will look to end their final home game of the season on winning note as they take on the red-hot Terra Institute Wolves (13-6).