Huge Third Inning Propels Gulliver Prep 13-5 Over Ransom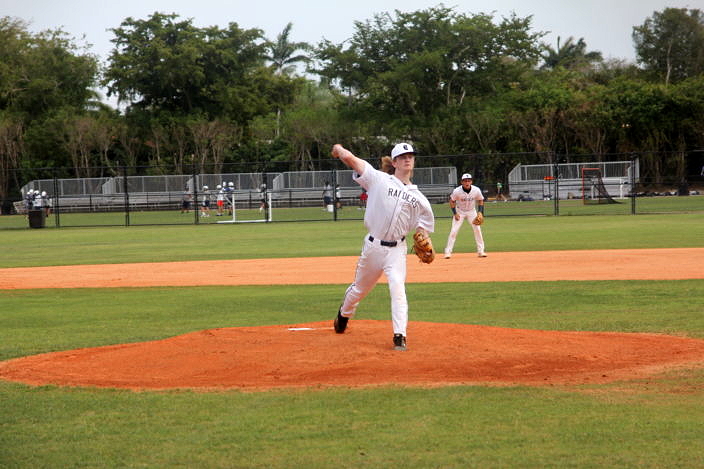 Gulliver Prep has caught fire at the right time, winning its fourth in a row. This time it was against Ransom Everglades, defeating them 13-5 in a District 3A-15 playoff on Monday afternoon. An up-and-down season has now turned into a playoff run for the Raiders (13-9), and Manager Manny Crespo is enjoying watching his team play at a high level.
"You know the biggest obstacle for a manager to overcome is trying to get a team to trust each other and play together," Crespo said. "Right now, they couldn't have picked a more perfect time to do so. In the playoffs, it's not always about the best team on the field but more so the team that gets hot at the right time. Slowly but surely we're doing that."
Gulliver started one of their go-to pitchers, JP Dare. The junior right-hander went four innings, allowing three hits, two earned runs, one walk and three strikeouts.
"I tried to go out there and just hit my spots and pitch strikeouts, you don't necessarily have to go out there and blow people away with strikeouts. Outs are outs," Dare said. "I wanted to help my team win and luckily the offense was able to put 13 runs on the board leading us to a victory."
Ransom Everglades starter Tommy Fischer struggled in his outing, going two and two thirds, allowing eight hits, eleven runs, four walks and four strikeouts.
Gulliver got things going in the bottom of the first after an RBI double by Eric Delgado. Then later in the bottom half of the second, William Bettridge scored following an infield error to give Gulliver a 2-0 lead.
Ransom came back in the top of the third with another run of their own. Emmett Gershman doubled down the right field line, scoring Lefty Howland and trimming the lead to 2-1.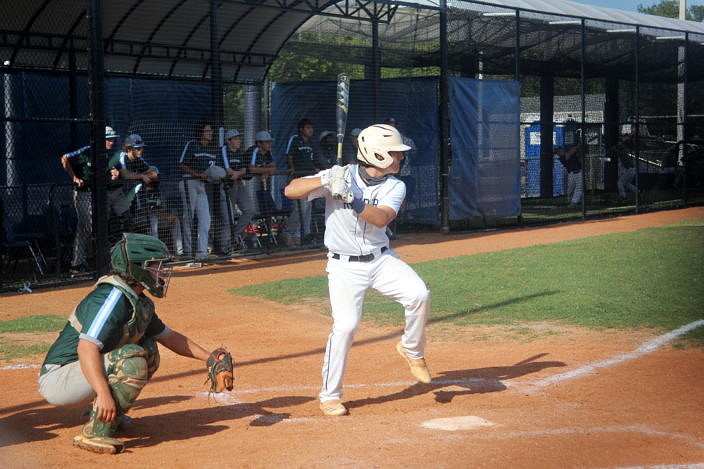 Things took a sharp turn for Gulliver in the bottom half of the inning, as they put together nine runs highlighted by an RBi single by left fielder Javier Barrenechea, followed by an Alexander Cunill RBI single. Later in the inning, George Lombard doubled to left field, scoring Milo Suarez and Ethan Puig. Bettridge then came up again and got himself into the hit parade with an RBI single, and finally Luca Tosca added an RBI single. Totaling to an 11-1 lead for Gulliver.
Ransom wasn't done though, as they added another run on a sacrifice fly by Thomas Heisel scoring Chris Basile from third.
In the bottom of the fourth, Lombard doubled once again scoring Suarez and Luis Aparicio adding to their already sizable lead to 13-2.
Dare was then pulled to start the top half of the fifth and was replaced by senior lefty Anthony Aparicio. Ransom was going to go away easy as they put together three runs off a Chris Basile RBI double and a James Srebnick two-run single closing the lead now to 13-5.
Unfortunately for Ransom, that wasn't enough, as Aparicio shut the door for Gulliver in top of the seventh to end Ransom's season.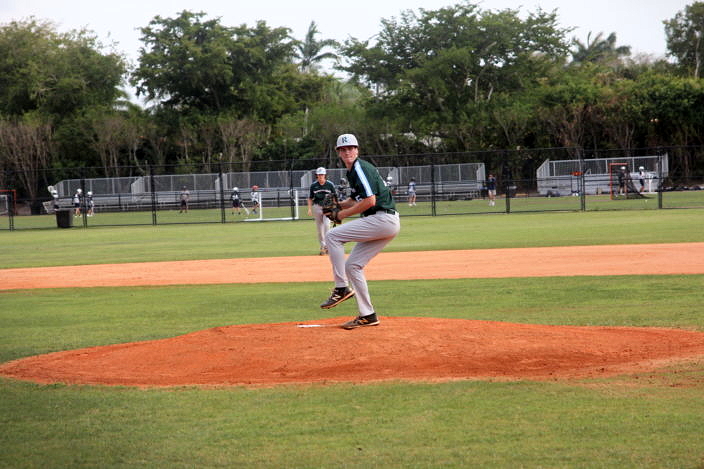 Although it wasn't the result they were looking for, Manager Kenny Perez was beyond proud of his club this season.
"It just wasn't our day today, that's baseball you're going to win some and you're going to lose some," said Perez. "I can't be more proud of these guys this season, they laid it all out there and gave it everything thing they got. I can't ask for more and it's tough the season didn't go the way we wanted but we'll be back next season."
Gulliver was led on offense by Barrenechea, who was 2-for-3 with 2 RBIs. He talked about changing his approach heading into this game after trying to do too much in previous games.
"I kept it simple, just tried to hit the ball hard somewhere and get my team going, luckily I was able to do so," said Barrenechea. "All credit goes to Dare though, he kept Ransom quiet on offense and gave us a chance to win and that was huge for us."
Gulliver will look to extend their win streak to five as they go up against the SLAM Titans (13-7) in the district semifinals Tuesday afternoon at 3:30 P.M.