Killian Clinches Spot In Regionals; Defeats TERRA 6-1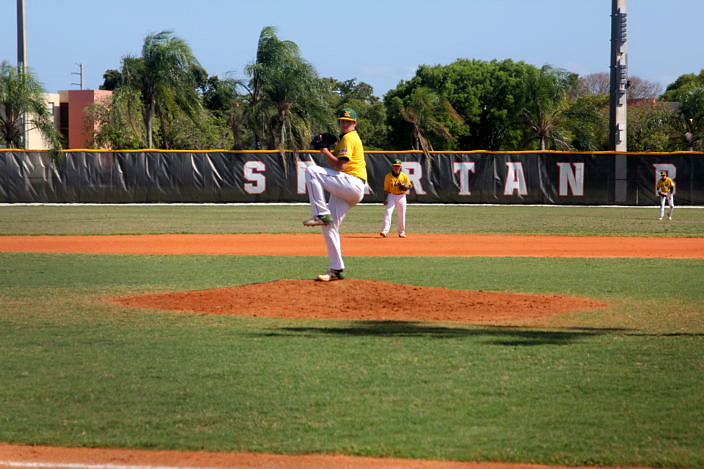 The #2 ranked young Killian Cougars team has defeated the odds this season after not being able to have a traditional fall season. They've already won the HSBN Spring Break Tournament and now they are on their way to Regionals, with a chance to clinch a 5A-16 Championship in their next matchup.
On Wednesday afternoon, Alan Valverde, who was named the "heart and soul of the team" by his manager Hernan Adames, led them to victory. Firing seven innings of one-run ball, allowing only three hits, one earned run, one walk and eight strikeouts.
"I think we have a good shot at winning a district title," said Valverde. "Today, I threw a lot of first pitch curveballs to get the hitters a bit off balance, get myself ahead of the count. I stuck with my plan of keeping my pitches low to avoid hard hit balls and it worked out for me."
Adames spoke about how proud he was of his team overcoming obstacles all season and became a bit emotional when speaking about his starting pitcher.
"He's (Valverde) has pitched his tail off all season long, this kid has ice going through his veins. Nothing ever fazes him," said Adames. "I've known this young man since he was five-years old and when I speak about him I get emotional. To watch him grow into a man and turn himself into a great baseball player is beautiful to watch."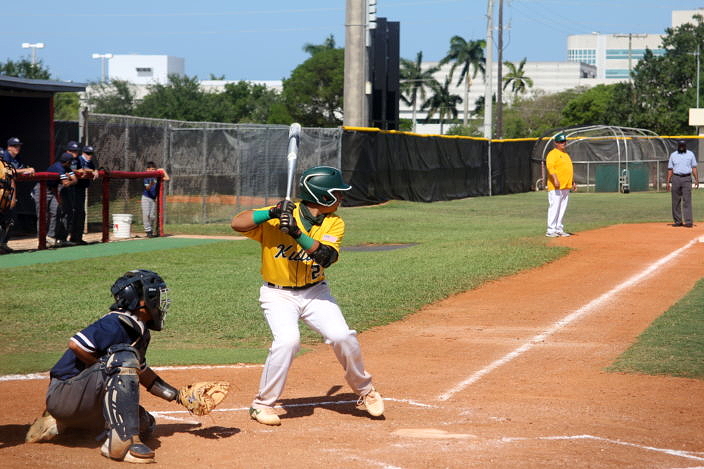 TERRA went with an ace of their own in Arturo Ormaza, who pitched well for his club and even got things going for his team in the top of the third with an RBI double. But, a big bottom of the third for the Cougars was the difference maker. He went three and a third, allowing five hits, six earned runs, three walks and three strikeouts.
That big bottom of the 3rd was highlighted by a bases loaded walk to Riley Joseph, followed by a passed ball to take the lead. Then, next batter Alexander Forte ripped a 2-run single to center field scoring Samuel Fischer and Joseph.
The Cougars then added another two runs in the bottom of the fourth after Joseph was hit by a pitch with the bases loaded and Jason Villalobos hit a sacrifice fly to add to their already comfortable lead at 6-1.
With the game heading into the late innings, Valverde looked as sharp as he did in the first. Mowing through the lineup with his wicked curveball and getting quick outs.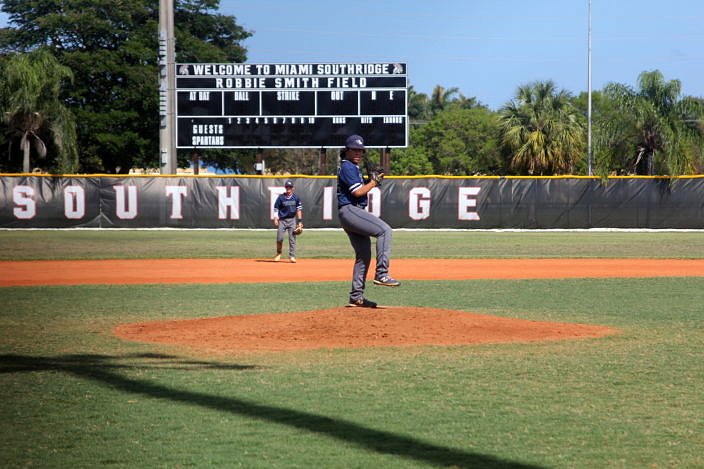 In the top half of the 7th, with the Wolves season down to their last three outs, Valverde pitched a one-two-three inning to send his team to Regionals and a chance at a 5A-16 title.
TERRA manager Steven Suarez was disappointed after his team's loss but couldn't help but be proud of his guys and the season they put together.
"We played great baseball all year, and we got hot at the right time. Unfortunately things didn't go our way," said Suarez. "Credit to Killian for coming out here and laying it all out there. They deserve this win."
Killian (20-3-1) will be facing Belen for a chance at a 5A-16 Title.