Terra's Puerta Walks It Off Against Carroll 6-5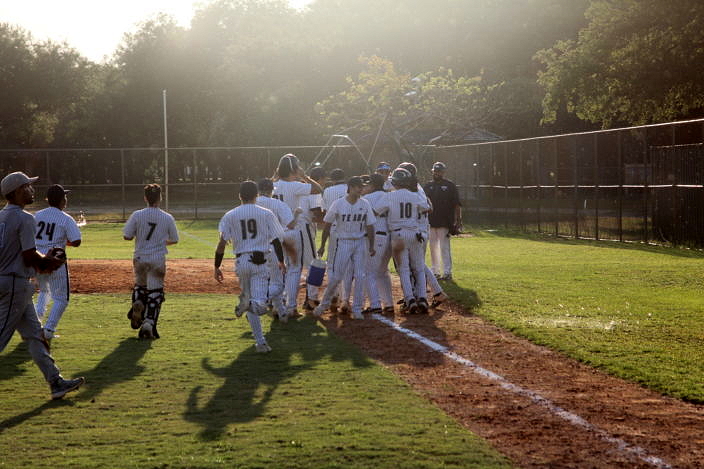 Coming into Monday afternoon, TERRA had been riding a five-game winning streak and they stayed hot by walking it off against Archbishop Carroll courtesy of a Juan Puerta sacrifice fly.
For Puerta, he had himself an eventful day. At the plate he went 2-for-4 with 2 RBIs. However on the mound he struggled allowing 4 earned runs and losing a 4–1 lead for his Wolves.
"I wasn't too happy with my performance on the mound today, in baseball you have to keep your head because you never know what can happen," said Puerta. "I tried to keep it simple at the plate, look to make hard contact and start a rally for my team. Luckily, I was able to help my team win today."
Starting for the Wolves was ace Arturo Ormaza who went three innings allowing one hit, one run, and three strikeouts. The Bulldogs went with Luis Rondon who also went three innings, allowing two earned runs on three strikeouts.
The Wolves started the game hot, David Knepper led it off with a base hit up the middle and was able to score following Puerta reaching base after an infield error. Abei Martín then came up and grounded out, scoring Damian Tamayo from third who reached via a walk. 2-0 after the bottom of the first.
In the top of the 3rd inning, the Wolves were able to put men on first and second to start the inning, then following a Joanny Aracil single they moved up to second and third. Bryan Díaz then walked scoring Ormaza from third. A wild pitch then scored Tamayo from third making it a 4-0 game after 3 innings.
The Bulldogs pushed to together a run in the top of the 4th after two men reached via errors. Rondon then grounded into a double play scoring Adrian Astudillo from third trimming the lead down to 4-1.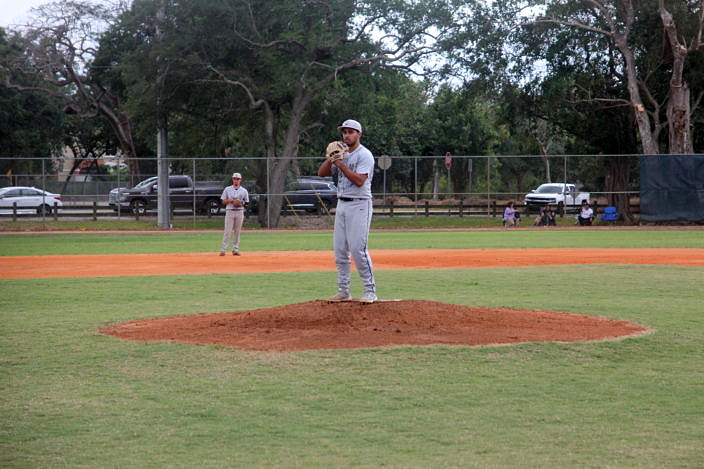 In the top of the 5th, the Bulldogs rallied to take the lead. Jose Bernavides started the inning with a walk then Alfredo Armeda singled to right field. Michael Figueroa then reached on an infield error. Next batter, Eduardo Perez hit and infield single to make it 4-2.
With two outs in the inning, Karlo Aguirre walked pushing in Armeda in from third and after another walk to Rondon, the Bulldogs tied the game up at 4-4. Then Anthony Capote singled giving them the lead 5-4.
The Wolves came right back in the bottom half of the inning to tie the game up 5-5 after Puerta scored from third following a wild pitch.
One of the biggest highlights of the day for the Wolves was David Knepper. Who went 2-for-5 and came into pitch for 3 innings, allowing four hits, no runs, and five strikeouts.
"Our team showed today that we we're gonna fight back and weren't gonna quit," said Knepper. "Going in, I knew my curveball and slider were working so I relied on it a bit. My goal was to go after the hitter and get a first pitch strike each at-bat."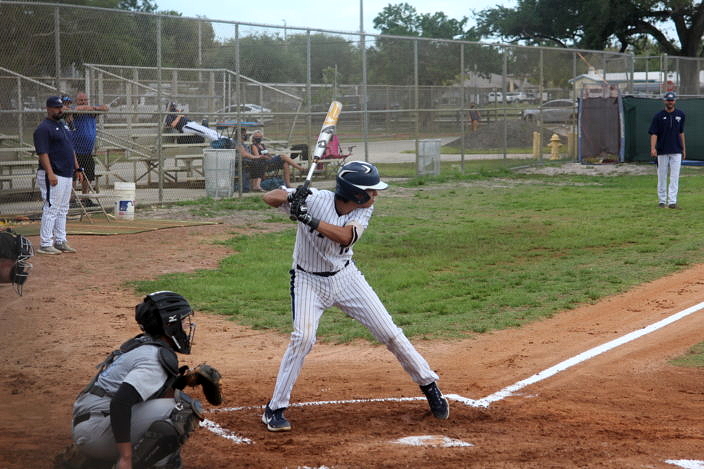 The game remained tied until the bottom of the eighth when Knepper singled, Ormaza walked, and Tamayo reached on an error. Puerta then stepped to the plate with the bases load with a chance to win the game and he did so by hitting a sacrifice fly to deep center scoring Knepper.
"It was a great way to win a tough ballgame after everything that happened," said Wolves Manager Steven Suárez. "The most important part about today was the fact that our team stayed up and energized the whole way through. Even after they lost the lead it didn't let them get down. The kept fighting and it paid off."
The Bulldogs fought until the end and their Manager Servio Borges was pleased yet frustrated with his team.
"We showed a lot of heart to come back and tie the game, but miscues and errors prevented us from getting the win today. We need to learn from this and be better." Said Borges.
The Bulldogs (7-10) play the South Miami Cobras (5-13) Friday afternoon at 3:30 pm.
The Wolves (12-6) will look to push their winning streak to seven in a row against the Reagan Bison (10-10) Tuesday at 3:30 pm.