Timely Hits Pushes Palmetto Past SLAM Academy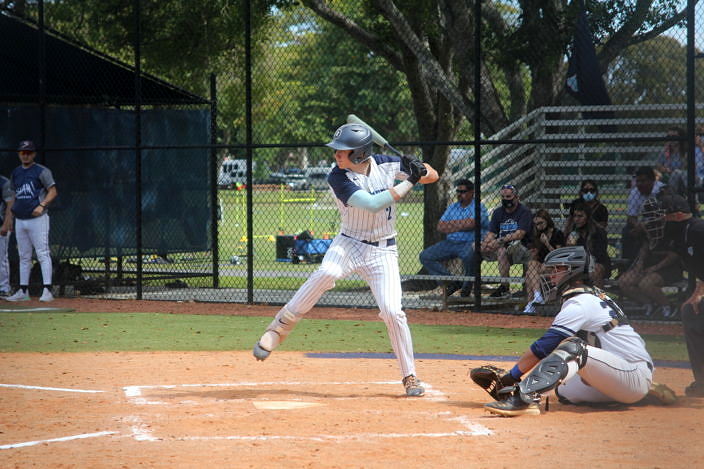 There is no place like home, and just go ask the Palmetto Panthers.
Coming into Wednesday afternoon's home game against the SLAM Academy Titans, the Panthers were playing just their second home game at Coral Reef Park since the season began. The reason for this was renovations were occurring right at the same time the Panthers were just starting spring ball workouts.
Those renovations now complete and the field back in their hands, the Panthers extended it to three wins in a row since returning back to Coral Reef Park by posting an 8-4 victory over the Titans.
"Having been stuck playing away games all year, to finally be able to come back to a familiar field and play Panther baseball is relieving," said Panthers Manager Danny Smith. "As of late, we've seen our guys get hits in a timely fashion with runners in scoring position, and that stuff is contagious. When guys see that, that only amps up our team even more."
In the top of the first inning, SLAM starting pitcher Chris Carrol led off the game with a base hit and followed that with a stolen base. After Jean Diaz flew out to allow Carroll to tag up and move to third, a wild pitch brought him in to give the Titans a 1-0 lead.
Palmetto (9-11) took control in the bottom of the first inning and never looked back. Trailing before they had taken their first swings, they rallied back to take a 4-1 lead.
The Panthers turned things right around in the bottom half of the inning by drawing the bases loaded with one out. Luca Arenado then singled to right for an RBI, tying the game up at 1-1. After a single by Jake McCreary and a hit-by-pitch to Christopher Dickinson, Ethan Contreras got down a sacrifice bunt to move both runners to second and third with one out. Gabriel Vega then lined a two-run single to give the Panthers the lead. Two batters later, Jack Quick hit an RBI single to push the lead to three runs.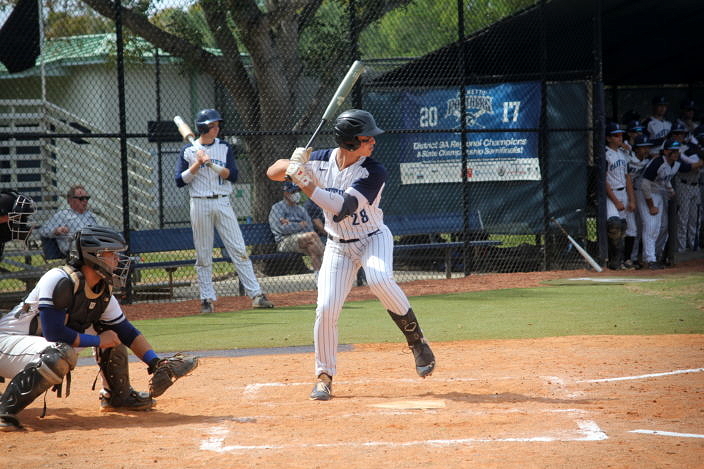 Quick went 2-for-2 with two RBIs.
"Coming into today, If I saw men on base I wanted to drive them in," said Quick. "I tried to just hit them where they're not and help my team win."
In the bottom of the fourth, the Panthers pushed the lead even further to 6-1, following another Quick RBI single and a steal of home by Blake Brookins.
"We haven't had the best season, and for us to come out here and get a 'W' against a really good SLAM team feels great," said Brookins. "When I came to hit, I knew To look for the away pitch and I just tried to stay back and drive it the other way for a hit."
However, the Titans (10-4) weren't going away without a fight, as in the top of the fifth inning they put together a rally to close the gap. The bases were loaded after a single by Niomar Martínez, followed by a hit-by-pitch and a walk, when Fabio Peralta laced a two-run double to left to make it a 6-3 game.
After a scoreless bottom half of the fifth, the Titans came back around again to score another run via an Osnel Rojas RBI single to pull within 6-4.
The bottom of the sixth inning proved to be the nail in the coffin for the Titans, however. To lead off the inning, Dickinson walked and then Contreras was hit by a pitch. Then, Brookins came through with an important two-run double to push the lead to 8-4.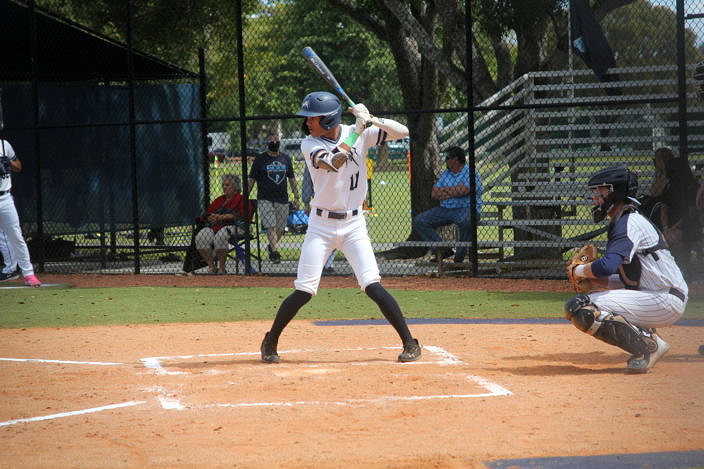 The starter for the Panthers was junior Andrew Arias, who pitched well and was able to keep his team with the lead until he was pulled after four innings, two earned runs and three strikeouts. Grant Kavalir, who was entering his second inning of work, earned the save for the Panthers. Retiring the side on 10 pitches.
"It was just a loss; plain and simple. You win some and you're gonna lose some," said Titans manager Eric Florin. "We just need to go back to the drawing board, practice hard this week and prepare for Friday."
The Titans will look to shake this loss off as they play the Miami Brito Panthers (7-6) on Friday afternoon at 3:30. The Panthers will look to push their win streak to four as they take on the Southwest Miami Eagles (8-5), also on Friday afternoon at 3:30 pm.