Doral Beats Goleman 7-1 Behind Fraginals' Gem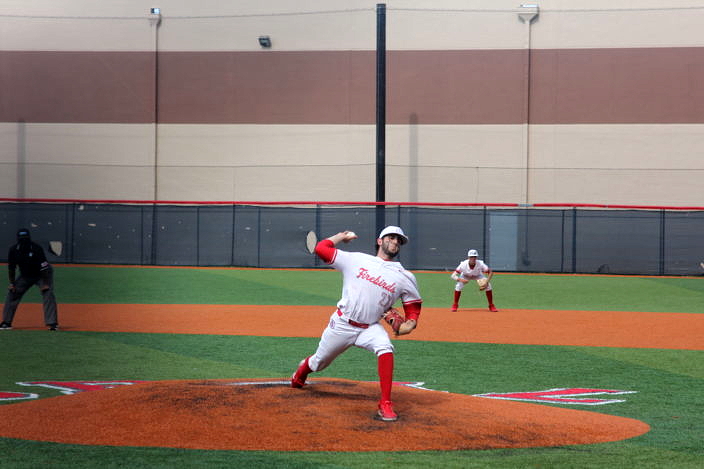 The talented Doral Academy Firebirds took on the red-hot Goleman Gators on Wednesday afternoon for a chance at Regional Finals appearance. The Firebirds started off hot in the game and were able to keep their foot on the gas pedal defeating the Gators 7-1.
It wasn't just the Firebirds offense that was on full display, but starting pitcher Nick Fraginals held his own ground going five and two thirds innings, allowing four hits, one earned run, one walk and eight strikeouts.
"Something that I've been doing all year is pitching to contact and that's what my goal was headed into this matchup," said Fraginals. "Knowing that any ball that's hit out there is a potential out is special and that's just what it's been all year. I trust my guys behind me."
The Gators went with sophomore Brandon Olivera who went three innings, allowing four hits, two earned runs and two walks.
In the top of the first, the Firebirds used small ball to get their first run of the ballgame. First Renzo Gonzalez laced a lead off base hit to right field. Next batter, Adrian Santana dropped a sac-bunt to move Gonzalez over to second base. After a ground out by Gabriel Gutiérrez, González was able to score from third following a wild pitch.
The Firebirds came back with a four run bottom of the third and were able to take advantage of errors and mistakes on the field by the Gators. Anthony Bordone started the inning off with a single to left field. Then, Santana came to the plate and reached on a middle infield error, scoring Bordone from third. After back-to-back walks by Gutierrez and Marcus Franco, Manny Marín was hit-by-a-pitch allowing Santana to score. Gutierrez then scored on a wild pitch and Franco followed that by also scoring on a wild pitch. Totaling to 5-0 after three innings played.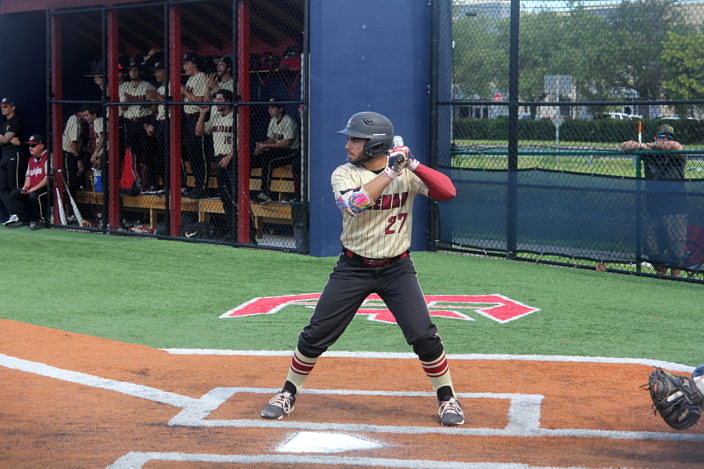 In the bottom of the fifth, the Firebirds threatened again. Santana walked to start the inning, then Gutierrez singled to left field. When Santana moved to third after a groundout from Franco, he was able to score on another wild pitch. Stretching the lead now to 6-0.
Goleman got their first run of the ballgame in the top of the 6th. With the bases loaded after Jesus Maysonet singled, Derrick Corona walked and Chris Perez hit a pinch-hit single, Samuel Hernández grounded into a fielders choice scoring Maysonet from third.
Doral added one more insurance run when Marin crushed the first pitch he saw over the left field wall for a solo home-run. Now a 7-1 lead headed into the top of the 7th.
Lefty Frank Menéndez came into the game to shut the door for the Firebirds in the top of the 7th. The Gators threatened once again but just weren't able to put together some runs as the Firebirds came away with the victory 7-1.
Manager Ralph Suarez mentioned that although his team is full of college commits, he relies on playing the game the right way and not waiting for a big home run each time someone is at-bat.
"We did the little things today, played a little bit of small-ball, got ahead of them," said Suarez. "My coaching staff does an unbelievable job at getting these guys ready to play baseball day-in and day-out."
Suárez, who has over 30 years coaching experience talked about a feat that might be on the table Saturday that he has not yet seen so far in his career.
"I've been coaching 30 years and a state championship is always a goal, but something that's a possibility is being able to go to three consecutive state final fours. That'll be something really special for my team."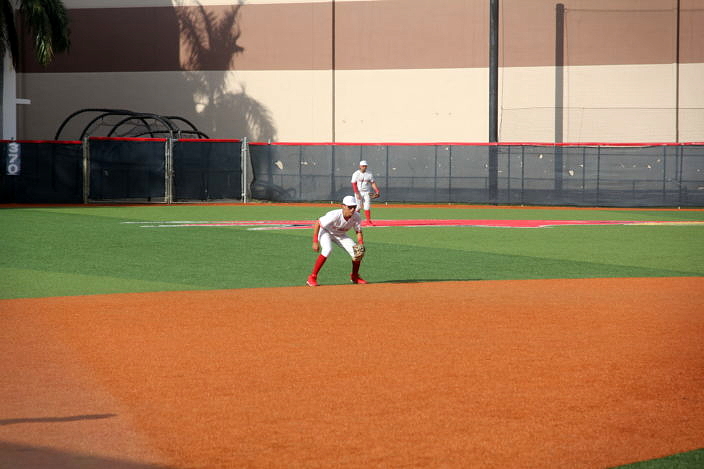 The Goleman Gators, who started their season a bit rocky, got hot at the right time, were able to capture a district championship and also make a run at a regional title game. Although the season didn't come to its full fruition, manager Jose Lopez was disappointed with the result of the game but was proud of what his team had accomplished.
"We played a great team who doesn't make a lot of errors as you can see on the scoreboard," said Lopez. "We made some noise in the game, got some runners on but we weren't able to get that key hit to keep us in the game. I have a lot of respect for those guys over there but i also have a lot of respect for my kids here. They played their hearts out today and all I can do is be happy that they gave it their full effort."
The Firebirds (24-4-1) will travel to play Dwyer in the 6A Regional Championship game Saturday evening.