Hialeah Educational Stuns State-Ranked Calvary Christian 2-1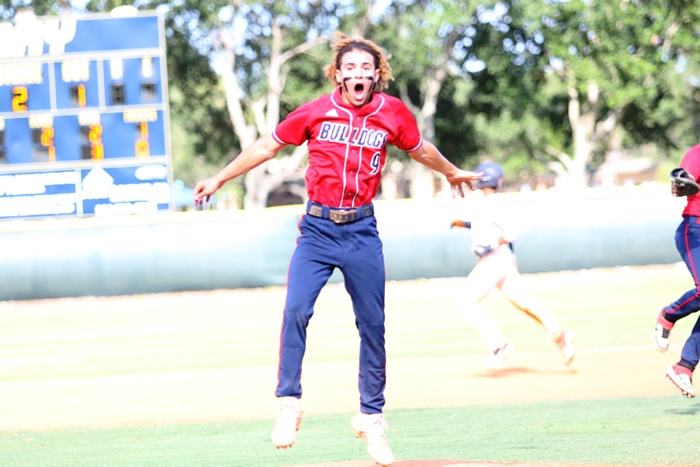 The clock has not yet struck midnight for the Cinderella playoff run of the Hialeah Educational Bulldogs.
Facing their stiffest test of the season against state-ranked Calvary Christian, the Bulldogs received a gutty complete game performance from senior Chris Fernandez, and scratched together just enough offense to stun the Eagles 2-1 Wednesday afternoon in a 3A regional quarterfinal.
"We play such a tough schedule all season for a reason," said Bulldogs Manager Laz Fundora. "And we do it to prepare for these types of games during the playoffs. The regular season record doesn't matter, but what does matter is facing competition all year so we can be ready for games like this."
The Eagles and Bulldogs met earlier in the season, in a game that went Calvary's way 16-0. To say that the rematch would be different would be an understatement. This was the ultimate David vs. Goliath outcome, and it started with Fernandez's performance on the mound.
The senior used an array of off-speed pitches to stymie the Eagles offense all afternoon. Fernandez scattered six hits, and never appeared to be in any real danger, striking out nine on the day.
"The game plan coming in was to work the off-speed stuff, and stay away," said Fernandez. "I was able to do that consistently all day. I had good command of my pitches today, and it just feels great to get the win and move on to next week."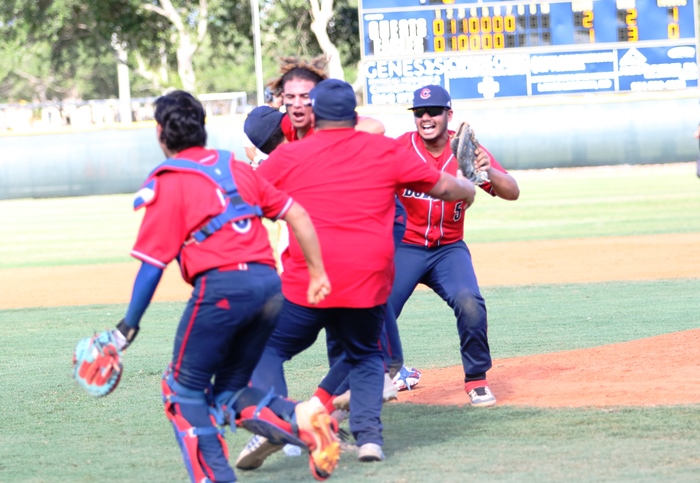 In order to advance, HEA needed more than just Fernandez' mound magic. The offense was facing a tough task against Calvary co-ace Irv Carter. Carter was in command for most of his 4.2 innings of work. The Bulldogs were able to score the games first run in the second inning.
Victor Sanchez walked, and after a wild pitch and a fielder's choice moved Sanchez to third, Matthew Magluta drove in the games first run with an RBI single.
In their half of the second, Calvary quickly answered back. Chris Romero doubled, then scored on an infield error. The run would be the only to cross home plate for the Eagles against Fernandez.
"Chris was outstanding today," said Fundora. "To have that kind of a pitching performance, against a team that swings the bats the way that Calvary does, is just really special."
In the third inning the Bulldogs were able to push across what would end up being the winning run. With one out, Jonathan Cardoso was hit by a pitch. After a wild pitch advanced Cardoso, back-to-back singles by Alex Pereira and Rodney Rodriguez made the score 2-1.
Andrew Painter relieved Carter in the fifth inning, and held down the Bulldogs offense the rest of the way, but Calvary could not solve Fernandez.
The Eagles had runners on base in the third, fourth, sixth, and seventh, but could not come up with the big hit to tie the game.
"Have to give credit to their pitcher and their defense today," said Eagles Manager Gil Morales. "There were a couple times where a play here or there could have changed the outcome, but they made all the big plays when they had to."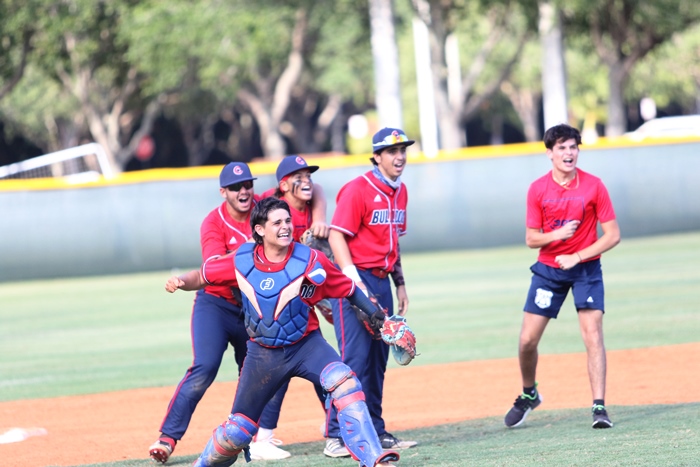 The Eagles have been dealing with some internal stress that Morales believes contributed to how their season ended.
"It's been a tough year," said Morales. "These are 17 and 18 year-olds, so of course emotionally what we have gone through is going to affect them. It has affected me, it has affected the players, and the coaches. It has been really tough, but you just have to have faith that everything happens for a reason and try to push through. Today we ran into a team that just played better than we did."
Even though the public may have viewed Wednesday's outcome as an upset, Fundora did not. When asked when during the game he thought his team had a real chance to win, he answered emphatically.
"Right from the first pitch. We certainly knew what we were up against after how the first game against them went. But we also knew we had Chris on the mound today, and we expected a different game than the first time we played. I am proud of the way these guys battled all day today."