Pitcher's Duel Ends In Keys Gate Walk-Off, 1-0 Win Over SLAM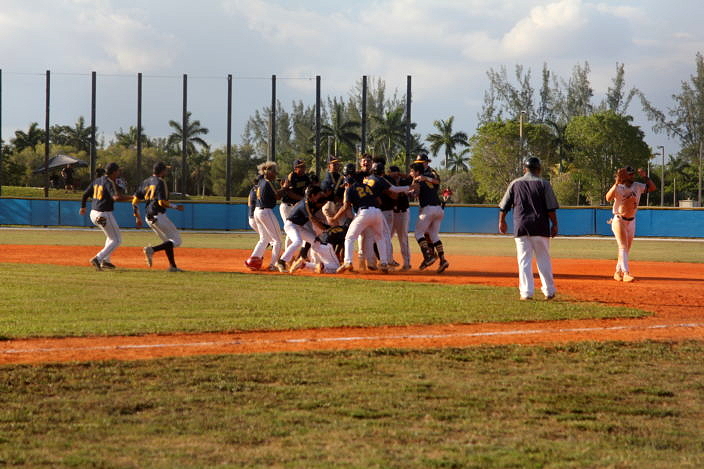 The Slam Titans and Keys Gate Knights battled on Wednesday for seven innings. Both starters pitched their heart out and put each of their teams on their back in hopes to advance to a potential Regional Semi-Final game.
Momentum shifted the Knights way in the bottom of the 7th inning as pinch-hitter Hector Hernández stepped to the plate and delivered a walk off single over the first baseman's head for 1-0 victory over the Titans.
"I came up to the plate and just wanted to do my job. I didn't think to do much else but get on base and not be selfish," said Hernandez. "Im so happy I was able to get the job done for my team. Now we gotta keep going. We're not done yet."
A season for the Knights, that already has produced a district title (first in school history), has relied on momentum and getting hits at the right place at the right time. Manager Rich Benavides explained how they aren't a power team that can beat you with the home run, but a team that plays small ball and scores runs when needed.
"If you notice we play a bunch of different guys out on the field constantly, we're always rotating," said Benavides. "It's important for our guys to stay ready when given an opportunity."
Hernández delivered a huge hit for the Knights, but it was starter Horacio Cruz who stole the show on the afternoon going six and third innings, allowing four hits, two walks and eleven strikeouts.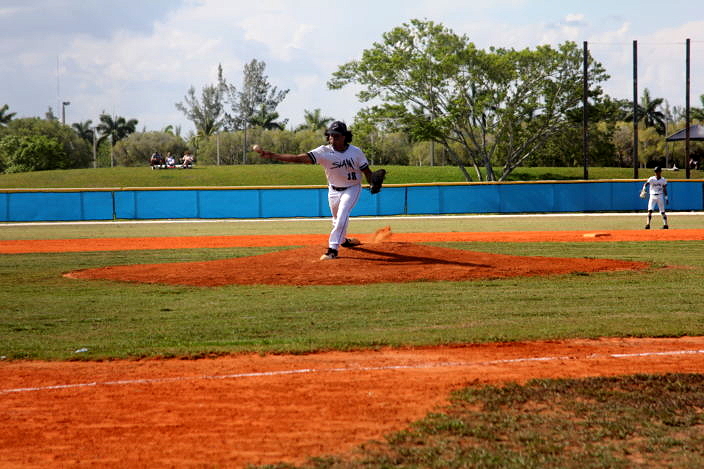 "I came into the game with the mindset to go out and pitch the way I've always known to pitch. That's the only way I can pitch well," said Cruz. "Luckily I was able to do just that and help my team stay in the game and eventually Hector (Hernandez) delivered the walk-off for us."
The Titans season has been a huge stepping stone for the club, as the past few seasons haven't particularly panned out the way they've wanted. Now, a regional quarter-finals appearance is something to build on mentioned by manager Eric Florin.
"Although it ended in a loss, to look at the positive side of things we're building a great program here in SLAM. We've got a good balance in older guys and young guys," said Florin. "We got a bunch of returners next season and we're looking forward to coming back stronger and ready for the competition that's out there."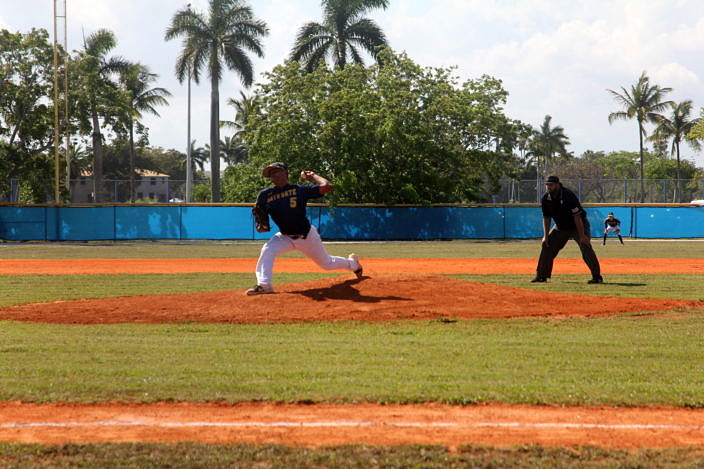 Senior Alex Flores for the Titans put it all on the line for his team, going six and a third innings, allowing five hits, one earned run, one walk and eight strikeouts. Florin spoke on what he meant for his team and how proud he is of him.
"He pitched his heart out today, you can't ask for more from him," continued Florin. "He's our horse, our guy. Unfortunately we weren't able to extend his season. But, we're proud of him and what he's done for this team."
The Knights will play next week in the Regional Semi-Finals against Westminster Christian.