Westminster Christian Cruises Past Keys Gate To Regional Final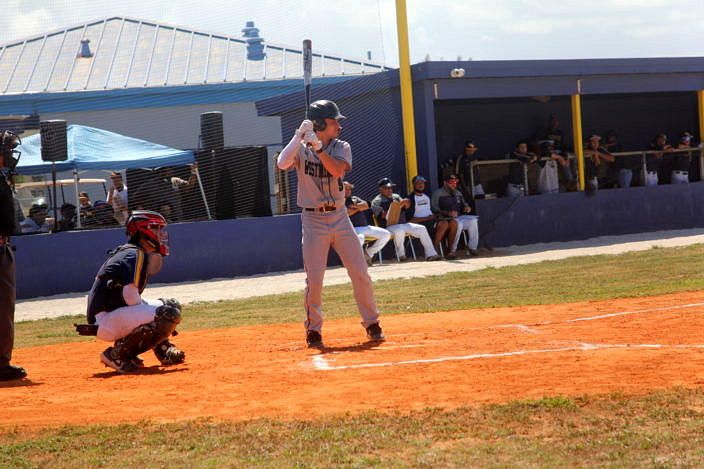 On Tuesday afternoon, Westminster Christian was facing a Cinderella story in the Keys Gate Knights. Having already won a district championship, defeating a really good ball club in the SLAM Titans, the Knights were looking to shock the world and try and advance to a potential regional finals game. Those plans wouldn't come to fruition as Westminster defeated them 8-2.
As the game began, it seemed as if the fans were going to be treated to an old school pitchers duel. Both pitchers, Joel Pinero for Westminster and Horacio Cruz for Keys Gate, were trading outs left and right. Before everyone knew it, the game was in the third inning.
Pinero tossed a gem, throwing a complete game, allowing only five hits, two unearned runs, and ten strikeouts. Cruz, who is considered the ace of the staff by many in the Keys Gate dugout struggled. As he went four innings, allowing four earned runs, four walks and three strikeouts.
The Warriors offense finally broke loose in the top of the third when Christian Bosque hit an RBI single to center scoring D'Angelo Ortiz from third. Then, with Allan Jorge at third he was able to score on a wild pitch. Next batter, Luis Mejía was then able to drive in another run on RBI infield single. Scoring Bosque from third making it a 3-0 ballgame.
Moving to the top of 4th, with Rene Ramirez standing at third, who went 3-for-5 with an RBI, he was able to score on another wild pitch by Cruz extending the lead to 4-0. Then, in the top of the 5th, Christian Mejía hit a double to drive in Bosque from third base who reached via a single and moved to third on back-to-back wild pitches.
After a Sal Stewart Jr. walk, Ramirez stepped to the plate and ripped a double to right field scoring Mejía to make it 6-0.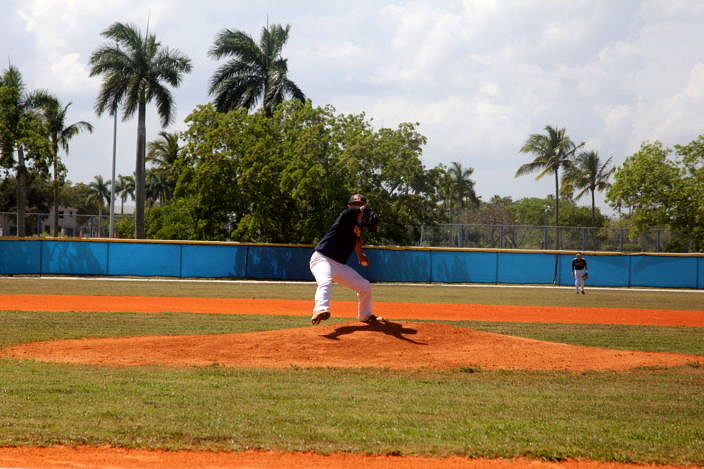 The Keys Gate offense would not be put away easily because in the bottom half of the inning they were able to put together a rally. After getting the bases loaded via an error and two hit-by-pitches, Sergio Natera grounded out to third base scoring Mikey Malagnon from third. Next batter Diego Govin reached on a middle infield error trimming the down to 6-2.
In the top of the seventh, the Warriors were able to put the nail in the coffin for the Knights. To begin the inning, sophomore Jake Suarez ripped a triple to left field. Then, Stewart Jr. doubled to the right field gap scoring Suarez. After a double by Ramirez and a single by Jalen Melendez, Ortiz hit a sac fly to add on another run making it 8-2 Warriors.
The Warriors came into the bottom of the seventh with their eyes on the prize and looking to shut the door quickly on the Knights. However, the Knights threatened as the put together two runners on base after a single by Julián Hernández and Alejandro Calalpa was able to reach on a dropped third strike.
With one out, Natera stepped in the box again and struck out. Then, Govin was sat down via the strikeout as the Warriors claimed the victory and a position to play at home Wednesday afternoon for a shot a State Championship appearance.
"This is a big win for us today, to get a chance to play in a regional final game," said Warriors manager Emil Castellanos. "Hats off to Keys Gate and their team. We knew today that we had to fight against a dominant arm in Cruz (Horacio), who shut down a good hitting team in SLAM. We were able to get timely hitting today with two outs and it turned out in a huge win for us."
Pinero who has had a terrific season for the Warriors improved his stat line to 8-1, with a 2.22 ERA and 59 strikeouts. He talked about how much this means for him and his team and it's something he's yet to experience in his high school career: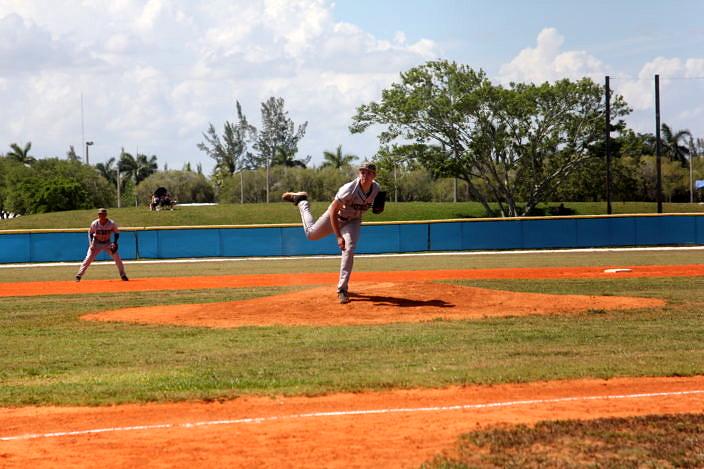 "I was just trying to execute one pitch a time and use my whole arsenal," said Pinero. "Wednesday we have to go out with the same mentality all year, practice hard and believing in ourselves. That's the most important thing. I'm excited man I haven't had this feeling in a while and I'm looking forward to it."
Keys Gate manager Rich Benavides was very light hearted after the game speaking with his team despite the loss and talked about how proud he is of his team and much they were able to accomplish throughout the course of the season.
"We're playing a championship caliber team in Westminster, 11 state titles, great coaching staff you name it. We knew we had give it all we got today," said Benavides. "This is the best comradery we've ever had as a team and we're looking to build a legacy here in Keys Gate. They say the first championship is the hardest now we gotta go out and compete for a state title next season."
The Warriors (21-7) will be playing their Regional Final game in front of their home fans Wednesday afternoon against another team having a fairy tale run, COHEA.