HSBN And GameKast Partner For Live Game Streams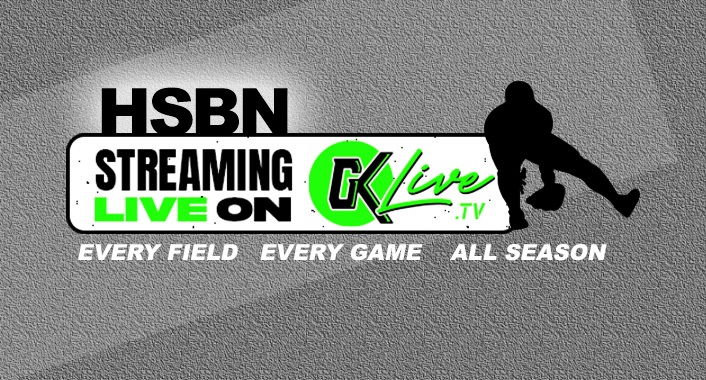 HSBN has long been considered the leader in the country when it comes to high school baseball coverage, and that coverage is set to expand in a major way in the new season.
HSBN and GameKast have announced a multi-year partnership to livestream games in Palm Beach, Broward, and Miami-Dade counties, starting this Spring.
The partnership allows for every program in the tri-county area to receive free use of GameKast equipment that will allow programs to livestream all of their games.
That means, parents, family members, and fans, will never again miss any of the game action when they cannot attend the games live!
"As our coverage of programs here in South Florida continues to expand, we felt it was important to bring live game action to the homes of fans that could not attend games live," said HSBN Vice-President Anthony Uttariello. "GameKast provides us the perfect partner, as their goals and values align with what we have developed within the HSBN platform. This is a big day for high school baseball fans in South Florida."
GameKast has already started delivering their patented technology equipment to programs around South Florida in preparation for the upcoming season. And allowing programs to use the equipment for free was a big part of HSBN's decision to partner with GameKast.
"To give all programs a chance to gain access to GameKast equipment for free falls in line with our overall mission to help these programs in any way we can," said Uttariello. "Many of these programs would not have the opportunity to stream their games without this partnership, and we are happy to now be able to, through this partnership, bring high school baseball games into people's living rooms each day during the season."
As for GameKast, the company has been quickly building a reputation of being the leader in livestreaming in the sport of baseball, and they jumped at the option to partner with the leader in high school coverage.
"Gamekast is honored to partner with HSBN to keep South Florida baseball families connected throughout the season," said GameKast Managing Partner James Brady. "Our live streams are available on any device to view from anywhere in the world. We realize there are a lot of international players in South Florida that will be very excited to have family and friends watch them play back in their home countries. Additionally, to have players be able to have family members around the US be able to watch them play this upcoming season will be something special."
GameKast had a trial run with several programs last year, and the results have been stellar.
"GameKast is the best athletic streaming service I have been associated with," said Douglas Athletic Director Albert Guzzo. "We found it portable and so clear, as you're watching it, you feel like you are actually at the game."
Another area where the partnership and live streams will come in handy is for MLB and college scouts. These scouts will be able to watch players they are tracking, live. This gives South Florida players a leg up when it comes to recruiting opportunities.
"GameKast gives scouts and families a chance to see a quality broadcast of our boys when they can't attend physically," said ELEV-8 Director Todd Moser. "We had six players committed over the summer and fall thanks to our use of GameKast."
Taravella was another school that used the equipment last year.
"GameKast was a great addition to our program last year," said Manager Joe Giummule. "The biggest benefits was giving everyone an opportunity to watch our games that otherwise would not have been able to due to attendance restrictions from COVID. This partnership between HSBN and GameKast is going to give a big boost to high school baseball in our area."
GameKast will make its debut on the HSBN platform in a big way this February, when for the first time ever, field and running portions of HSBN's premiere preseason media event, HSBN Media Days, will be streamed live.
"There are so many ways this technology, and this partnership are going to benefit the student-athletes here in South Florida, and we can't wait to unveil them all to the community this Spring," said Uttariello.