Doral Shuts Out St. John Paul For Second Straight Win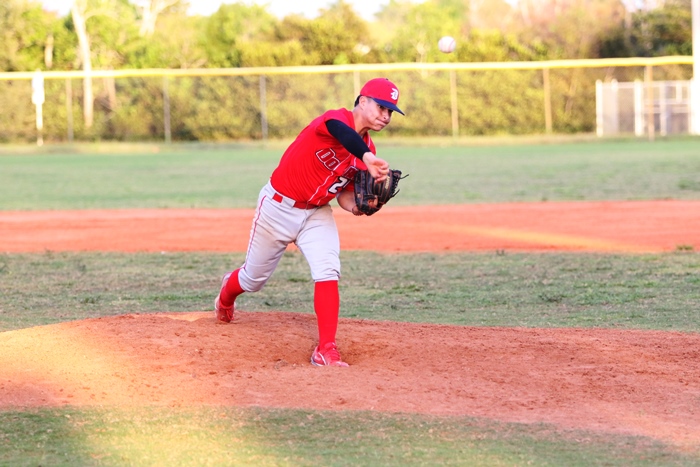 The HSBN First Pitch Elite Invitational tournament is supposed to be a gauntlet of a schedule in the first week of the regular season for the 12 teams chosen to participate. Doral Academy, however, is showing that they can take any schedule thrown at them, and turn it into wins.
For the second consecutive day, the Firebirds won a game in the tournament, this time, downing St. John Paul 5-0 on Tuesday afternoon.
"This is always one of the best tournaments in the country to start the season, with many of the best teams in Palm Beach, Broward, and Miami," said Firebirds Manager Ralph Suarez. "The competition is always high level, which is what we want for our program, and this year is no different. It is nice to be able to start the season with two wins."
Unlike the 5-4 win over Miami Christian, when the win was up for grabs for most of the day, Doral took control early against the Eagles, and never looked back.
The Firebirds jumped out to an early lead, stringing together three singles in the first inning off St. John Paul starter Gavin Whitley.
Then in the second inning, Doral tacked on two more runs. Daniel Restrepo doubled to lead off the inning. After two outs, Adrian Santana and Michael Torres hit back-to-back singles, extending the lead to 3-0.
For Torres, it was his second hit in two innings. he finished the day 3-for-4, with a run and an RBI.
"I was just looking to put some good swings on the ball and work my situational hitting today," said Torres. "It is nice to be able to start the season with two wins against two good teams."
With the lead at 3-0, the Firebirds relied on their pitching staff the rest of the day to hold the Eagles offense in check. Keyler Gonzalez did most of the heavy lifting, throwing 4.1 innings of no-hit baseball, while striking out four.
"The goal in games like this is to come out and throw strikes, and let our defense work behind me," said Gonzalez. "To get those runs early made it easier to go out and focus, and we just want to continue to play good baseball."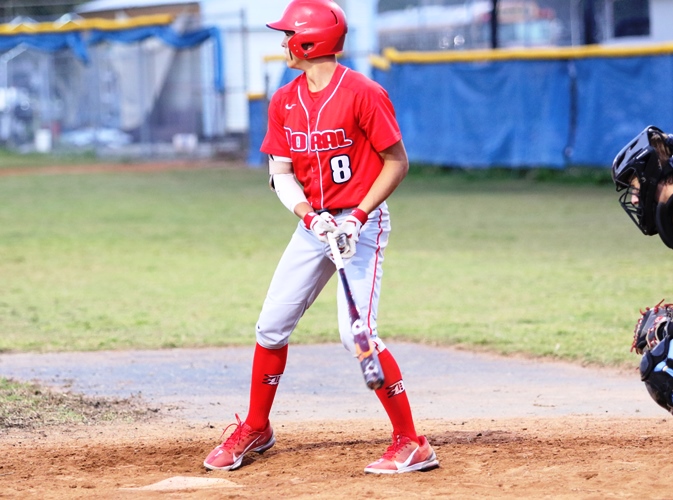 Relieving Gonzalez was Jake Gorelick, who threw 1.2 innings, striking out three of the six batters he faced. Ranses Suarez closed out the game with three strikeouts in the seventh inning.
"We have a lot of guys that can throw the ball, and that comes in handy in a tournament like this, where you have to win three games in a week to win a championship. We will see what happens with some of these other games, but I feel good that we have put ourselves in position to possibly play for the championship."
Doral is now 2-0, and has given up five runs in their two games. With runs against as the first tiebreaker among 2-0 teams to reach the title game, the Firebirds sit in a strong position heading into Wednesday.
On the other side of the field, Manager Pete Graffeo knew his team, which was in the regional finals last year, would have some growing pains.
"It is early in the season, and we have a lot of young guys without experience at the varsity level, so we expect a few bumps in the road. I thought our guys did a great job of settling down after a shaky first few innings. We know we are going to get better as the season goes on, and today was just the first day of a long process this year."
St. John Paul is back in action on Wednesday, against defending 4A state champion North Broward Prep.