HSBN Senior All-Star Games And Awards Event Returns!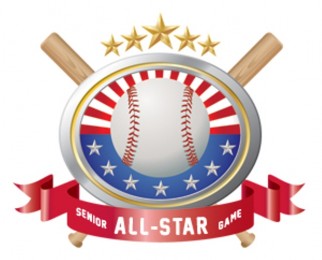 It has been a difficult few years for seniors in Broward and Miami-Dade counties. With COVID eliminating the 2020 HSBN Broward vs. Miami Senior All-Star Games and Awards Event, and the 2021 version significantly scaled back, coaches, players, and fans have been waiting for a return to normalcy.
They will get all of that, and more, as the 2022 event figures to be one of the biggest celebrations of high school seniors in recent memory.
Today, the players for the event have been revealed! Find out who will be competing in the Broward vs. Miami Senior All-Star Games below.
HSBN Broward Senior All-Star Rosters
HSBN Miami-Dade Senior All-Star Rosters
The managers have also been selected, and they are excited for the event. Coaching the Broward Public school team will be Taravella's Joe Giummule.
"With so many great coaches in South Florida, I'm truly humbled and honored to be selected to coach the public school team," said Giummule. "HSBN does an amazing job promoting high school baseball and recognizing seniors one last time with this game."
Opposing Giummule and the Broward public team will be Miami Springs' David Fanshawe, who's team is currently 18-4.
"It's always an honor to be asked to manage the HSBN Senior All-Star game," said Fanshawe. "It's a game where the best high school seniors have earned the right to take the field as high school kids for the last time in a great event."
The public game will be the night game this year, starting at 7:30 on Wednesday, June 1st. In the afternoon at 4PM, the private school teams from Miami and Broward will square off. Managing the Miami private school team will be Westminster Christian's Emil Castellanos.
"Having a chance to manage the Private School All-Star team in the event run by HSBN is an honor," he said. "It's always fun to see all the players come together at the end for one special night."
His counterpart in the game will be Westminster Academy's Ernie Gonzalez.
"My family and I work extremely hard in giving every single ounce of my soul to the baseball program at Westminster," said Gonzalez. "I am humbled to be selected to coach the annual HSBN All-Star game, and look forward to a great event."
Part of the event this year will be the return of HSBN All-American first and second team players being recognized and receiving their awards in between innings of the all-star games. The Player, Pitcher, Hitter, and Coach of the year will also be announced at the games.
Details on the location of this years event will be coming on Monday!
"We are excited that for the first time in three years, the HSBN Senior All-Star Games and Awards Event will be back in its full form," said HSBN Co-Founder Anthony Uttariello. "Our goal since Day One has always been to celebrate the hard work and accomplishments these players achieve, and no event we operate all year exemplifies that like the All-Star and Awards event. This year, we have a lot of surprises planned, in addition to sending these seniors out in style."
The details of the entire experience can be found below.