Key West Cruises Into Regional Semis with 7-0 win over Mariner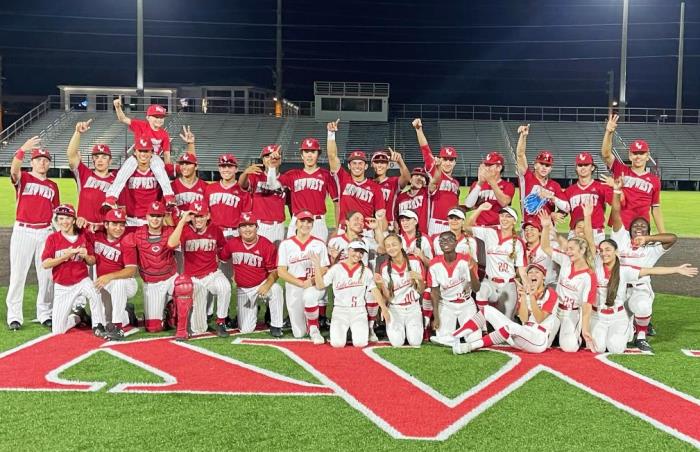 Things are about to get a little crazy down in Key West. The island known for their hospitality, is set to host a baseball party on Saturday night after the Conchs took care of business, 7-0 over Mariner in their 4A regional semifinal Wednesday night.
Andres Barroso and Felix Ong combined on the shutout, with Barroso going the first six innings, allowing only four hits, and Ong throwing a perfect seventh inning to complete the shutout.
"Good pitching and a strong defense with timely hitting helped us coast to a win tonight, with super fan support at Rex Weech Field," said Key West Manager Ralph Henriquez.
Ah yes, Rex Weech Field. The stadium is widely considered one of the toughest places to play in the state, and now the Conchs get to play host to HSBN Miami #1 team, Miami Springs, on Saturday night. The home crowd is expected to be raucous as one of the top teams in the state comes to town for the regional semifinal.
The Conchs will head into that game as one of the hottest teams in the state. During their 11 game winning streak, they have risen from unranked, to their current spot as the #5 team in the HSBN Miami rankings.
During the streak, the Conchs have scored 114 runs, averaging over 10 runs a game. The offense was on display again on Wednesday, as the Conchs put up three runs in the first, then added two more in the second and third, to take the Tritons out of the game early.
In the first inning, Preston Herce had a one-out walk, followed by a Trevor Zuelch single. After a strikeout, Kai Smith walked, loading the bases. A Wyatt Kuhn two-run single, and an RBI base hit by Anden Rady gave Key West a 3-0 lead.
The offense picked up again in the second when three walks loaded the bases for Jack haggard, who drove in runs four and five with a single. A Smith sacrifice upped the lead to 5-0.
The final runs of the game were scored in the third when with the bases again loaded, Zuelch hit a two-Rbi single to right.
The teams exchanged zeroes from there, and Key West eventually punched their ticket into the regional semis.
"Our team continues to play winning baseball," said Henriquez. "We know what we have coming next, and we are excited to host a strong Miami Springs team Saturday night."