Bulldogs Hold Off Late Rally To Secure 10-8 Victory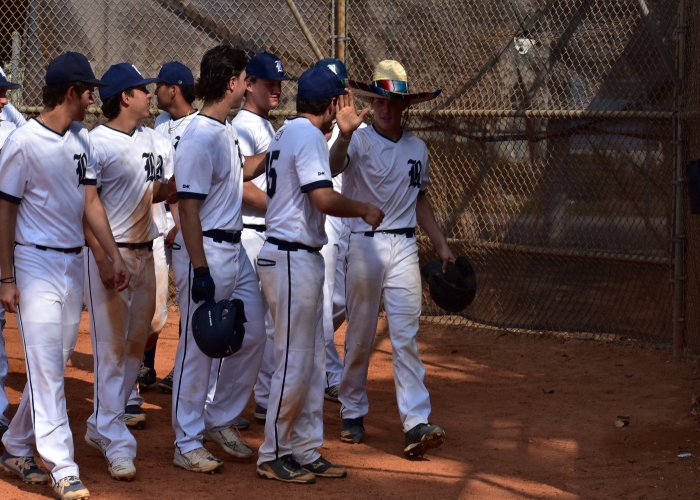 The Riviera Prep Bulldogs(5-2) beat the LaSalle Royal Lions(5-1) 10-8 in a slugfest that included a total of four home runs.
Bats were flying in this early season match-up, as both teams combined for a total of 20 hits. LaSalle racked up 11 hits vs Rivieras nine, but it was the the 4-for-4 performance by Bulldogs sophomore Tim Negron that made a serious impact, as he hit two home runs and two singles, plating a total of seven RBIs. His first home run was a 3 run shot to deep left-center that broke the ice for his Bulldogs team.
"He's been hot as of late, he's gonna stay hot hopefully" said Bulldogs Manager Matt Feldman regarding Tims' play. "That's his biggest thing, he works just as hard as he plays."
Bulldog senior right fielder Marc Quarrie also had quite the day at the plate, as he went 1-for-1 with a home run and three walks. His patience at the plate helped him get on base in each of his at bats, which Marc said was his approach coming into the contest. "I knew their approach, they were throwing me a lot of curve balls and I was just waiting for my pitch". His patience paid off as in his last at bat he saw one he could handle and sent it to left-center.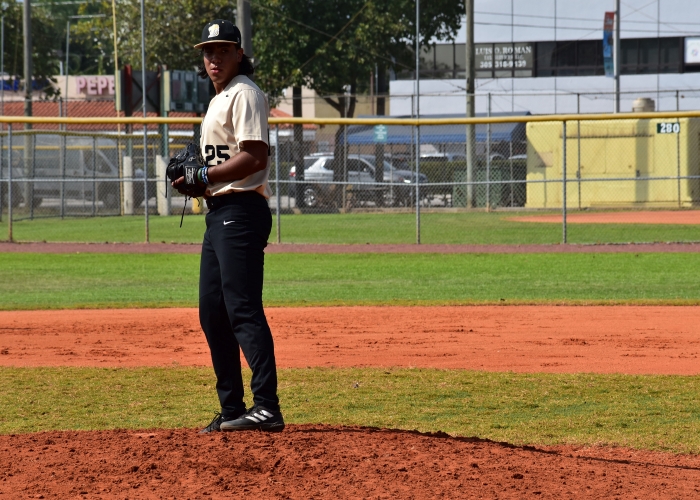 Left-handed pitcher Elias Barronel got the win for the Bulldogs, as he pitched a solid four innings and gave up only two runs. He went heavy on the the fastball slider combo, getting several to swing and miss at the slider. Right-handed pitcher Anthony Rebollero came into to relieve Barronel in the top of the fifth, and that's where the tides began to change.
As the Bulldog crowd began to chant claims of victory, the Lion bats began to roar.  Despite being down in the fifth inning, the Lions never gave up the fight. Going into the the top of the fifth, the Lions trailed seven runs, but that didn't seem to phase them as they were able to string together a series of walks and base hits to score four runs and bring them within three.
The rally carried over into the sixth inning as they were able to bring in two more runs to make the score eight to nine. Senior Luis Penate sparked the Lions offense as he went 2-for-4 with a home run of his own, and senior Guillermo Machin had a day going 3-for-3 with 3 RBIs in the game.
The comeback was extinguished as class of 2024 Bulldogs right-handed pitcher Joshua Negron was able to seal the deal. He came in the sixth inning to relieve a hurting Robellero, who was feeling a little discomfort in his arm. He walked one and struck out three in his 1.2 innings pitched.
The Bulldogs haven't had the most dominant arms in their bullpen, due to the team being made up of several position players who have been converted into pitchers, however manager Feldman remains optimistic.
"We are a team in every sense of the word. We have a lot of guys that play a lot of different positions, and we feel very confident that we can plug and play…if guys need to pitch on the mound, we'll put them there."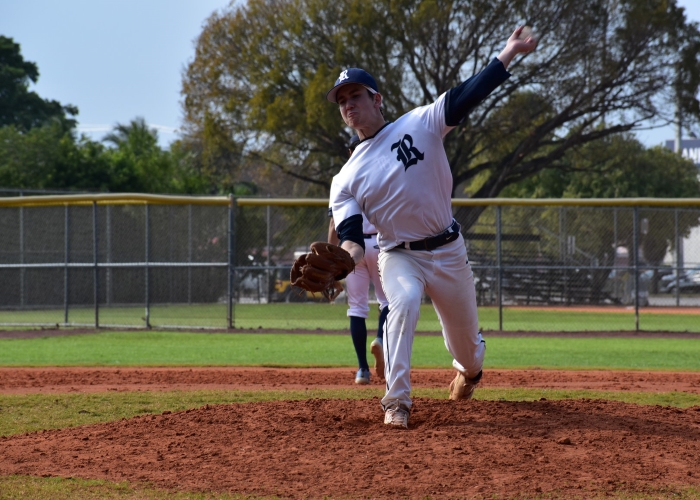 This is LaSalle's first game dropped this season, but there doesn't seem to be much panic amongst this team. Their next contest is the Dade Christian Crusaders, and they are focused ahead on that game.
"We got to bounce back tomorrow" said their interim coach, covering for Manager Nate Gomez, who is out on paternity leave.
Lions starter Jeff Lopez is also looking forward to the future.
"I want to work on staying more consistent, I wasn't really throwing strikes, and my curve ball was off, but you just gotta move on you know, keep working on myself."