Sagemont Tallies 11 Hits To Down Archbishop Carroll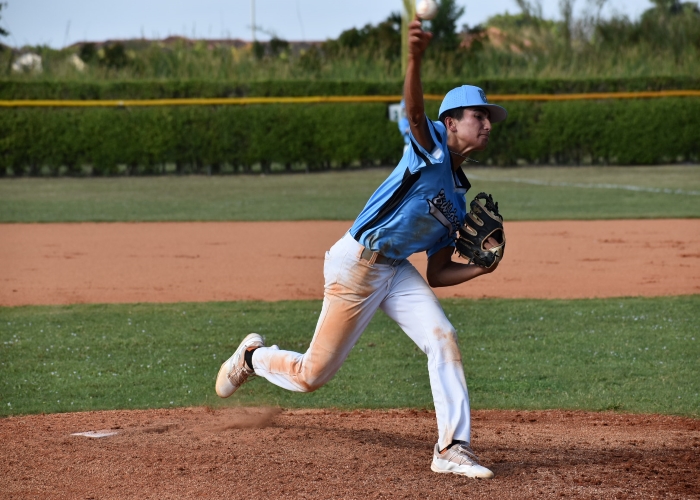 The Sagemont Lions (5-1) took down the Archbishop Carrol Bulldogs (1-6) in a match that showed the ferocity and strength of the Lions bats.
In an afternoon game which had gorgeous weather for baseball, the Lions and the Bulldogs faced off in what began as a pitchers show down. Senior right-handed pitcher Matthew Carlson got the rock for the Lions as he went a solid five innings only giving up three earned runs and striking out six. With a fastball, slider, curve mix in his arsenal, Carlson made sure he utilized each pitch in his outing.
"I was mainly throwing a fastball today, making sure I was getting that first pitch strike. After that I was going a lot to my slider, which is not something I usually throw, but it was breaking nice today" when asked what pitches were working.
Carlson pitch a complete game last week, and another five in this outing, which goes to show the confidence Lions manager Jason Stettner has in his rotation and players alike.
"I've got all the faith in the world in him," said Lions Manager Stettner. "He's going to throw strikes, he's going to fill up the zone, and we got a great defense behind him."
The Lions took off in the third inning, as a three run home run to left-center by junior Derek Fernandez put them on the board. In the very next at bat freshman Anthony Hernandez sent one deep to left field to go back-to-back with his teammate in a Fernandez-Hernandez bash.
Senior Lions catcher Alejandro Simo had himself a day at the plate going 3-for-4 with a home run to end the ball game as there was no more daylight to continue. Class of 2024 Austin Bertsch joined several of his Lions teammates with a two run blast of his own as he went 1-for-1 with two walks.
Class of 2026 Anthony Hernandez came in to close out the game which earned him the save as he need only nine pitches to finish the job.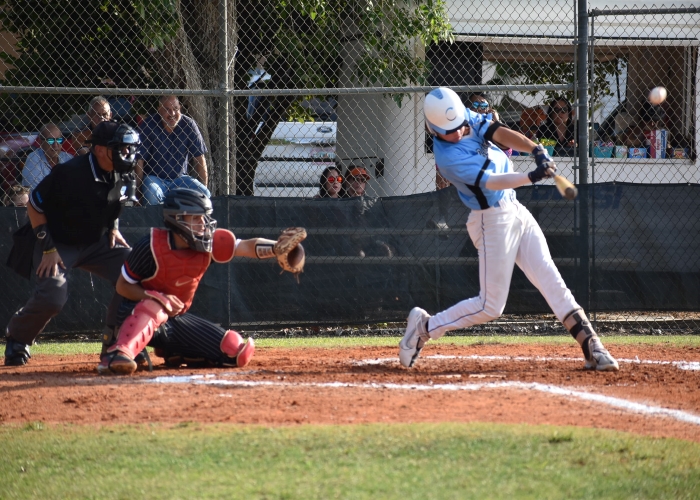 The Bulldogs did have some bright spots in the contest. Bulldogs ace Justin Cardenas got the start and began hot. He got into some trouble in the top of the second inning, where he had bases loaded with only one out, but showed true resilience getting through the inning with out giving up a run.
"It felt amazing," said Cardenas about fighting through that inning. "I was trying to spot up low and outside…" a that strategy helped him get through a scoreless first three innings.
His teammate class of 2024 Samuel Oliva had a good day at the plate as well, as he went 1-for-3 with a three run bomb to right-center and a walk.
The Bulldogs currently have 11 freshman and sophomores on their rosters, which makes them a relatively young team, and although they came up short of the win, Bulldogs manager Steven Suarez had nothing but praise for his team.
"Every month these kids are growing," said Suarez, "so I'm excited and looking forward to seeing all my freshman, sophomores, and juniors grow."
The Archbishop Carroll Bulldogs look to bounce back next week as they face Somerset South Tuesday to try and end the three game losing streak, as Sagemont prepares to take on Coral Gables Friday.