3A-14 Playoff Preview: Everyone Chasing Pace
Monsignor Pace is one of the top teams in the county and is the only 3A-14 club with a winning record heading into the postseason.
The other members of the division will do their best to stop Pace from a seventh-straight district title, but the Spartans might have too much talent to overcome.
Let's take a look at each team's prospects.
3A-14 District Playoff Schedule
Location: Slade Park
Quarterfinals – Monday (5/1)
No. 4  Downtown Doral vs. No. 5 iMater Charter @ 6:00 p.m.
Semifinals – Tuesday (5/2)
No. 1 Monsignor Pace vs. Winner (Downtown Doral-iMater Charter) @ 7:00 p.m.
No. 2 COHEA vs. No. 3 SLAM Academy @ 3:00 p.m.
Finals – Thursday (5/4)
Winner (Semifinal 1) vs. Winner (COHEA-SLAM Academy) @ 7:00 p.m.

COHEA – Team Page
The Bulldogs played an incredibly tough schedule and only picked up a handful of wins, but they are still the No. 2 seed in the district thanks to the state playoff system and many of those losses were very tightly contested games.
Roydan Perez is leading the team with 20 hits. Leandro Altet and Diego Bello should cross that threshold during the playoffs as well. Dariel Castillo is a threat on the base paths with 15 steals. On the mound, Randy Balceiro leads the team with 44 strikeouts through 31.2 innings. Jesus Ramos is another innings-eater out of the bullpen with 38 punchouts and 28.2 frames under his belt.
COHEA only needs to get past SLAM Academy to reach a district final. It's been a few years since the Bulldogs have picked up a postseason win, but this looks like the time for it to happen.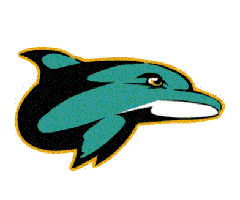 Downtown Doral – Team Page
The Dolphins are the No. 4 seed in 3A-14 and have a chance of winning the first playoff game in program history.
Senior Gabriel Montenegro leads the team with 25 hits and a .410 batting average. Santiago Colina leads the team with 18 runs batted in and is a two-way star with 40 strikeouts and a 3.44 ERA over 36.2 innings.
If Downtown Doral can repeat a 12-0 regular-season win over iMater Charter in the district quarterfinals, then first-year manager Alex Bravo and Co. will have made history.

iMater Charter – Team Page
The Knights haven't seen much success in 2023, but the team is incredibly young and still growing.
Upsetting Downtown Doral in the district quarterfinals would be a massive win for the program and first-year manager Jorge Lopez.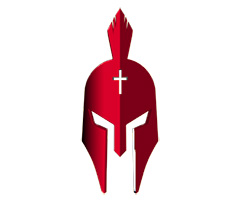 Monsignor Pace  – Team Page
The Spartans are the only team with a record above .500 in the district and manager Tom Duffin has Pace poised to once again make a regional run. A seventh-straight district championship seems very possible, but no team can afford to get lazy this late in the season.
The lineup is filled with threats, top to bottom. Junior Jacob Poletto (FAU) is an elite outfielder and leads the team with 23 hits. Angelo Prieto (Samford) and Luis Munoz (Miami-Dade College) are also 20-hit guys with 21 apiece. Munoz also leads the team with four homers and is second in runs batted in with 21. Sean Duffin is another power threat that has 23 RBIs and three homers this year.
On the mound, John Caballero (Miami-Dade College) is the team ace. He's struck out 47 over 31.1 innings and holds a 2.38 earned run average. Dylan Llanes is a solid second starting option and bullpen guy that has 28.2 innings under his belt.
It would be surprising to see this team fall during the district tournament.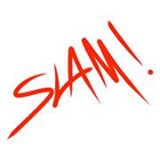 SLAM Academy – Team Page
The Titans won it all in 3A-14 last year, but moving districts means a tougher playoff schedule in 2023. The semifinal matchup with COHEA seems winnable for both sides, but manager Alex Gonzalez will need to get his team on the right track after ending the season on a six-game slump.
Senior Niomar Martinez is the bat to fear in the lineup with 21 hits and a .429 batting average. The rest of the team is fairly young and still developing at the plate. Junior Juan Girado has shown promise with a .288 average and 15 RBIs, but he's best served on the mound. Girado has a 1.27 ERA through a team-high 27.2 innings while striking out 34 batters.