4A-15 Playoff Preview: Springs Looking For Revenge
Miami Springs was upset in the district final a year ago by Mater Lakes Academy, and the two appear to be on a collision course for a rematch in 2023.
Hialeah-Miami Lakes and Northwestern will do their best to stop that matchup from happening, but the Bears are going to be playing hard in hopes of making another regional appearance.
Let's take a look at each team's prospects.
4A-15 District Playoff Schedule
Location: Miami Springs
Semifinals – Tuesday (5/2)
No. 1 Miami Springs vs. No. 4 Hialeah-Miami Lakes @ 3:30 p.m.
No. 2 Mater Lakes Academy vs. No. 3 Northwestern @ 1:00 p.m.
Finals – Thursday (5/4)
Winner (Miami Springs-Hialeah-Miami Lakes) vs. Winner (Mater Lakes Academy-Northwestern) @ 3:30 p.m.

Hialeah-Miami Lakes – Team Page
The Trojans are the No. 4 seed in the district tournament, which means they draw the Golden Hawks first. The second half of the season has been a lot better for HML than the first, but Springs is a top-10 team in the county, regardless of classification.
Pulling off the upset will require Denton Webster and Manuel Munoz to be at their best on the mound for the Trojans, and Jonathan Granados is the most likely candidate to come up with a timely hit after leading the team with 14 over 11 games. Miguel Morell has been a good bat with runners in scoring position as well.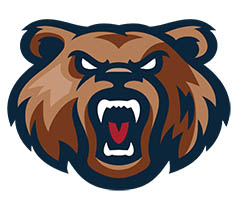 Mater Lakes Academy – Team Page
The Bears have played some really good baseball all year long and seem like legitimate threats to Miami Springs as a No. 2 seed in 4A-15.
There is a trio of viable starting options on the roster. Javier Reyes has been the big innings eater with 34.1 frames under his belt. Anthony Bravo and Devin Catoni have also been strong with a 2.30 and 2.70 ERA, respectively. Andres Gomez is a serious threat on the basepaths with 21 steals in as many attempts, and he has a .500 on-base percentage with 26 hits on the year. Jerui La Rosa is the team's RBI leader with 24, and Fredderick Grijalba is tied with Bobby Torres for the team lead in homers with three apiece.
The Bears came out on top in the district final a year ago and certainly have the pieces to do it again in 2023. A second-place finish could grant a regional bid.
Miami Springs – Team Page

The Golden Hawks are loaded with Divison I talent and are the top seed in the district. Another deep regional run seems likely, but avenging a loss to Mater Lakes Academy in the district final a season ago is first on the itinerary.
A loaded roster means strong stats all around, but Jordan Gonzalez, Jordan Perez and Andy Hernandez all stand out with more than 25 hits apiece. Perez leads the team with three home runs and 26 RBIs. Chris Miranda and Brandon Olivera have led things on the mound for Springs. The duo has combined for 58.2 innings over 12 starts and each has 30 strikeouts. Andy Hernandez is a potential third starter or bullpen option, and David Davila has been lights out from the bullpen all year.
Springs may have lost the district championship a year ago, but they went on to beat Mater Lakes Academy in the regional quarterfinals and Key West in the semis. A loss to eventual 4A state champion Island Coast ended that run, but Spring is expected to go just as far in 4A this year.

Northwestern – Team Page
The Bulls had a regular season win over the Hialeah-Miami Lakes Trojans, but Northwestern is playing Mater Lakes Academy in the opening round of the district tournament, which is a significantly tougher matchup.
Junior Jahsyi Narcisse has struck out 31 batters over 25 innings of work, and senior Lucas Bailey has 19 punchouts through 15 frames. It will be up to those two to keep the Bears from scoring too much, and senior Darrell Pender is the team's best hitter with 24 base knocks, including three triples and seven doubles.
Good luck to all the teams participating!