5A-16 Playoff Preview: Belen Jesuit Eyeing Three-Peat
Belen Jesuit has won 5A-16 each of the last two seasons, and the goal is a third-straight district championship in 2023.
Mater Academy has played much better baseball than its record suggests, and a regional appearance might be possible. TERRA is also looking to play spoiler against the district's top two clubs.
Let's take a look at each team's prospects.
5A-16 District Playoff Schedule
Location: Mater Academy
Semifinals – Tuesday (5/2)
No. 1 Belen Jesuit vs. Homestead @ 3:00 p.m.
No. 2 Mater Academy vs. TERRA @ 6:30 p.m.
Finals – Wednesday (5/3)
Winner (Belen-Homestead) vs. Winner (Mater Academy-TERRA) @ 6:30 p.m.

Belen Jesuit – Team Page
The Wolverines have been a top-five team in the county all season long under new manager Jesse Fernandez and are eyeing a three-peat in the district.
Like most of the county's elite, Belen is incredibly well-rounded. Five different players are over the 20-hit mark, and junior Ernie Echevarria leads the team with 21 runs batted in and three home runs. Seniors Frank Fernandez (2.13 ERA) and Andres Salvade (3.22 ERA) have combined for 124 strikeouts over 96 innings.
Two regular season wins over Mater Academy have Belen Jesuit confident heading into the district tournament, and a regional berth appears all but certain for the Wolverines.

Homestead – Team Page
The Broncos might have to wait another year for a district playoff win after drawing Belen in the first round, but longtime manager Bruce Berman has led his team to another season right at the .500 mark after years of struggling.
Eduardo Nunez and Adonis Moreno are tied for the team lead with 17 hits and a home run apiece, but the team has struggled on the mound. A bigger district might provide more opportunity for the Broncos, but a four-team division means less parity in the opening rounds of the tournament.

Mater Academy – Team Page
The Lions have lost a handful of close games this season and it's cost them a winning record, but the good news is that playing a tough schedule has earned them the No. 2 seed in the district anyway.
Pitching and defense are big strengths for Mater Academy. The trio of Dario Alvarez, Jonathan Leyva and Kevin Roque have combined for 116 strikeouts over 82 innings and each has a sub-3.00 ERA. Offensively, freshman Yodelkis Quevedo leads the team with a .397 batting average and 23 hits.
Avenging a pair of regular season losses to Belen might be necessary to reach the regional tournament, but an at-large bid is possible with the right combination of wins and losses in other districts. A 2-0 district run eliminates any question marks surrounding Mater Academy.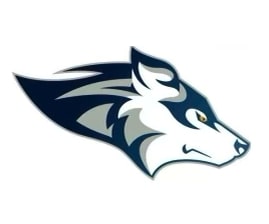 TERRA Institute – Team Page
The Wolves won six of the first seven games of the season but struggled through the second half of March. TERRA has bounced back since and even secured a 6-3 win over in-district Mater Academy on April 6, so don't count them out!
Damian Leyva leads the team with 18 hits and 12 doubles. He's also second with a .439 batting average, behind only Sean Gay (.444). The Wolves have used a few different arms this year. The most successful has been sophomore Samuel Alonso, who sports a 1.91 ERA with 23 strikeouts through 14.2 innings. Junior Julien Marie leads the team in punchouts with 34 through 16 innings.
TERRA is young and already making some noise under first-year manager Amaury Sanchez. Whatever happens in the district tournament will provide valuable experience for a group that's only going to improve as it matures.