2A-16 Playoff Preview: Can Anyone Stop The Victors?
District 2A-16 has belonged to Miami Christian each of the past two seasons, and the Victors are hoping to go beyond a district title once again for another state championship.
The True North Classical Titans are standing in their way with the No. 2 seed, and Archbishop Carroll, Brito, Riviera Prep and Westwood Christian are set to give it their best as well.
Let's take a look at each team's prospects.
2A-16 District Playoff Schedule
Location: Archbishop Carroll
Quarterfinals – Monday (5/1)
No. 3 Brito vs. No. 6 Westwood Christian @ 7:00 p.m.
No. 4  Riviera Prep vs. No. 5 Archbishop Carroll @ 5:00 p.m.
Semifinals – Tuesday (5/2)
No. 1 Miami Christian vs. Winner (Riviera Prep-Archbishop Carroll) @ 7:00 p.m.
No. 2 True North Classical Academy vs. Winner (Brito-Westwood Christian) @ 1:00 p.m.
Finals – Wednesday (5/3)
Winner (Semifinal 1) vs. Winner (Semifinal 2) @ 7:00 p.m.

Archbishop Carroll – Team Page
The Bulldogs have only won a couple of games this season and are the No. 5 seed in the district a year after coming one win short of a championship
Noah Lopez and Samuel Oliva are each hitting over .300 and have combined for five home runs to lead the offense. Jeremy Jaramillo and Justin Cardenas have combined for 82 strikeouts over 57 innings.
The interesting thing about Archbishop Carroll is that one of the two wins this season came against in-district Miami Brito, which is the No. 3 seed in the tournament. Perhaps another upset against the No. 4 seed is in store in the quarterfinals?

Miami Brito – Team Page
The Panthers hit 10 wins for the first time since 2019 this season, and there's a chance at a regional appearance with a run in the district playoff.
Sophomore Samuel Castro leads the team with 26 hits and 25 runs batted in. Junior Gregory Catano is also batting .400 with 22 hits, and senior Jayren Foster is close behind with 21 base knocks and a .382 average. Junior Juan Guerrero is the team workhorse with 35.2 innings under his belt. Castro has also spent some time on the mound and has struck out 26 over just 19.1 innings.
Brito beat True North Titans, 12-11, during the regular season, and repeating the upset in the district semifinal would almost guarantee a regional appearance for the club. But, the Bulldogs have to beat Westwood Christian first.

Miami Christian  – Team Page
The Victors have lived up to their team name for years, winning state championships in 2018, 2019 and again in 2022. Manager Chris Cuadra has all the pieces necessary to make a repeat run this season and is the favorite to take home the district title.
Jose Alfonso and Jeter Polledo (Wake Forest) are the team leaders in hits with 25 and 23, respectively. Alejandro Abreut has provided some pop with two homers and 14 runs batted in, too. Miami commit Chris Diaz and Jeffred Fermin lead the way on the mound. Diaz has big-game stuff and struck out 36 batters over 20.1 innings.
It would be surprising to see this team drop a game in district play as a deep regional run is still expected from the Victors. There were a few mistakes against local completion early on from the reigning state champs, though, so never say never.

Riviera Prep – Team Page
The other Bulldogs in the district come from Riviera Prep and lay claim to the No. 4 seed in the tournament. Simply put, this team can mash.
Eric Fernandez has 28 hits and is batting .538 and with eight home runs and 38 RBIs, while Negron has passed the 30-hit threshold and is just behind Fernandez with seven big flies. Josh Negron also has seven homers, and Frank Avila and Mark Quarrie are tied for fourth on the team with six apiece. Elias Baroniel, Noel Leon and Anthony Rebolledo have combined for 90 strikeouts over 78.2 innings of work on the mound.
If Rivier Prep comes out on top of the battle of the Bulldogs, it will have to face Miami Christian in the district semifinals. The Victors have ended the Bulldogs' season each of the past two years, but maybe this club has the power to pull off the upset.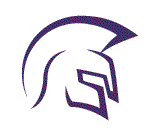 True North Classical  – Team Page
The Titans have beaten some of Broward and Miami-Dade's best this year, and upsetting Miami Christian is certainly on the table.
Two-thirds of the lineup is batting over .320, and there's plenty of power on this team with 10 combined home runs. Four belong to senior Samuel Fischer (FIU), and sophomore Misael Uriepero is on a tear with 36 hits and counting. A trio of sophomores do most of the work on the mound for the Titans. Alan Soler leads the team in both strikeouts and innings pitched with 41 and 28.1, respectively. Florida commit Austin Simmons has punched out 34 batters in 24.1 frames, which is the same amount of work Joshua Perez has put in this season while keeping a 2.88 ERA.
There's enough talent on this team to make a serious regional push, but upsetting the Victors is likely all the Titans have in mind right now. Getting past Brito or Westwood Christian isn't a given, but the ceiling is too high for this group not to predict a win.

Westwood Christian  – Team Page
The Warriors are still looking for their first win this season, and it might be too much to ask for it to come in the playoffs.
This is a group that features as many eighth-graders on the roster as it does seniors, so everything is a learning experience. Wins will come with time for this group.