HSBN Launches South Florida Hall of Fame With 23 Inductees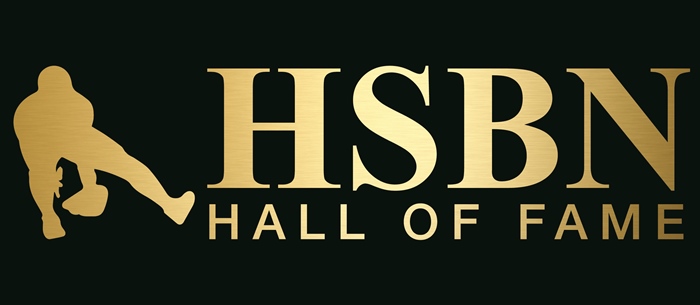 HSBN South Florida Hall of Fame Induction Ceremony Details
Purchase Hall of Fame Induction Ceremony Tickets Here
High school baseball in South Florida has been growing over the past half century, and the area has become one that produces some of the top college and professional talent year after year. Through all of the programs that have been built from the ground up, the district and state champions, the college and pro players, and the thousands of coaches that have worked their way through the fields and schools in South Florida, there has been only one thing missing.
A community appreciation for those who have done things at an exemplary level. That is, until now.
The High School Baseball Network has launched their HSBN South Florida Hall of Fame, and will induct the first honorees on Thursday, October 26th at 6PM, at the Nova Southeastern University Auditorium. 23 members will make up the first class, and the list is a who's who of some of the best and most influential coaches who have ever stepped foot in South Florida dugouts.
"This is a concept that we have been thinking about for a long time, and this year, after brainstorming with some baseball people who have been around a long time, we were able to finally launch the Hall of Fame," said HSBN Vice-President Anthony Uttariello. "Over the coming years, we plan on inducting dozens of worthy coaches, players, and contributors to the high school game down here in South Florida, from Palm Beach all the way to the Keys. After much thought, it made sense for us to have the inaugural class be 23 of the most influential managers in South Florida baseball history. These coaches have mentored thousands of young student-athletes, and dedicated their lives to the game. I am honored to announce them as our inaugural class."
One of those baseball people that helped formulate the idea, is University School Athletic Director Paul Herfurth. The former coach and current AD, understands the history rich baseball community here in South Florida, and will serve as the Master of Ceremonies for the induction.
"It is truly my honor and privilege to have a part in paying tribute to these pioneer coaches who have had a tremendous impact on high school baseball in South Florida," said Herfurth. "I am so grateful for the positive influence they have had on me both personally and professionally as they paved the way for future generations of coaches and players."
In addition to the Hall of Fame Ceremony, Hall of Fame week will feature a Hall of Fame game, on Wednesday, October 25th, at Nova Southeastern, where many of the inductees will be coaching some of today's future stars.
"When we started HSBN we wanted to showcase and give credit to all of the great baseball, and people, down here in South Florida where we grew up and played," said Uttariello. "In all the years I spent playing high school and college ball down here, and then coaching for 15 years, I never dreamt I would have had the opportunity to give back and honor some of the players and coaches I played against, and learned so much about the game from. This is truly going to be an amazing night, a once-in-a-lifetime opportunity to honor, and hear stories from, some of the best coaches who have ever put on the uniform."
Quotes from all of the inductees, including ticket information for the Hall of Fame Ceremony are in the links above.
2023 HSBN South Florida Hall of Fame Class
Pat McQuaid
Fred Burnside
Rich Hofman
Tom Duffin
Ray Evans
Charlie Cardinale
Darin Koch
Ed Waters
Ernie Padron
Frank Bumbales
Joe Weber
Len Koch
Mandy Pelaez
Mike Moss
George Petik
Jason Hamilton
Pedro Guerra
Ralph Henriquez
Ralph Suarez
Rich Bielski
Sonny Hansley
Terry Portice
Todd Fitz-Gerald