3A-15 Has Gotten Bigger & Stronger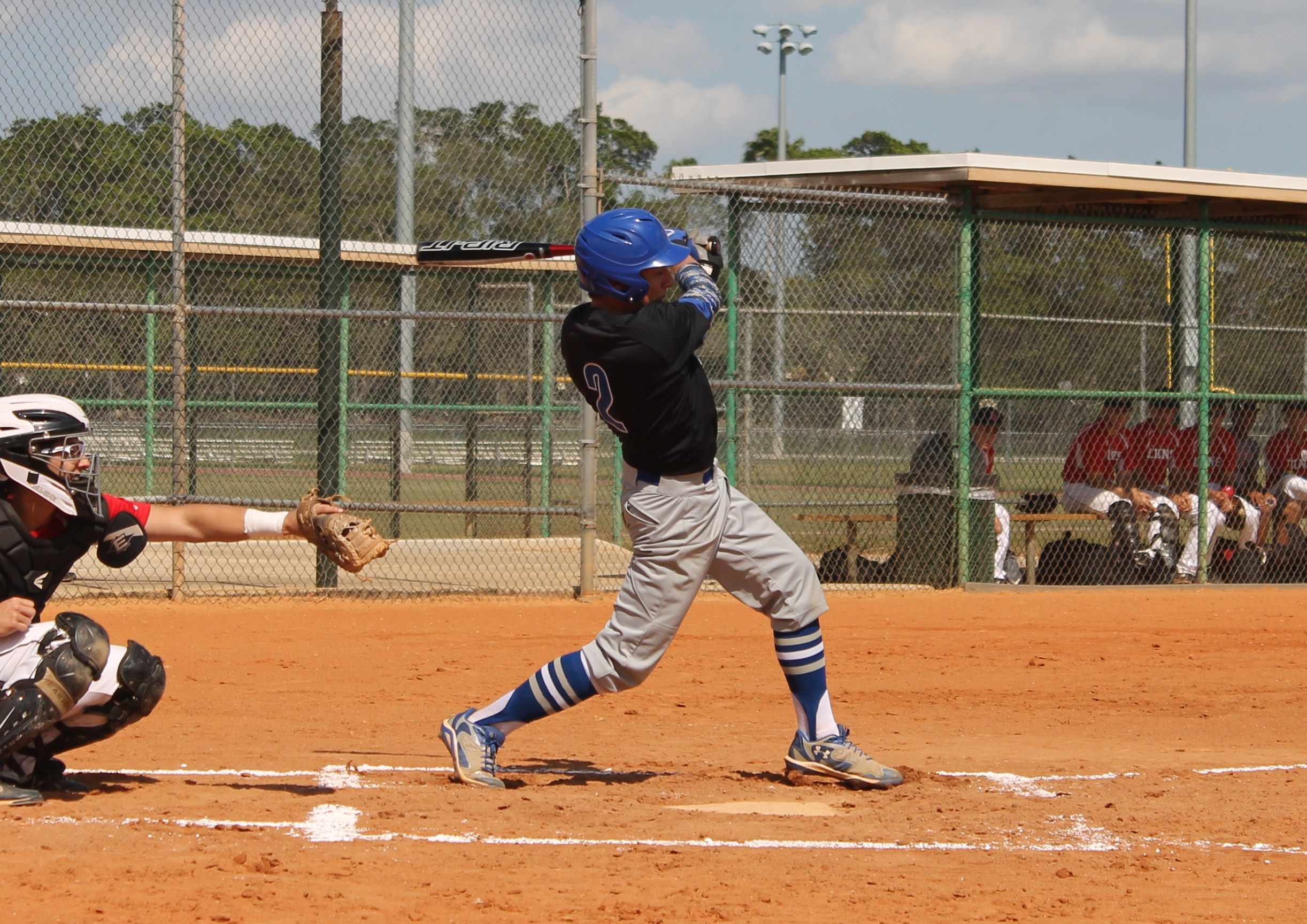 The general consensus heading into this season is that Sagemont and SLAM are the teams to beat in this district. Sagemont is the defending district champion, and SLAM is entering its first year of districts with a very talented and experienced group that gives them every right to believe the team can succeed.
"SLAM is in and they beat us twice last year; both games were 6-4. So we know they are going to be a tough pill to swallow," Sagemont Manager Wesley Morejon said. "The teams are scrappy throughout and we are the hunted this year. Before everyone was sort of on equal footing trying to beat each other, but now we have an extra target on us so we have to be prepared and respond to that."
Westwood Christian and Hialeah Educational Academy are two programs with all the ability to contend for the district crown. The Warriors are only two years removed from their state title, and the Bulldogs were the top seed in the district last season. Both clubs return stronger this season, and the same can be said for Miami Country Day.
"It's a tough district and it's going to be hard competition, but it's going to be fun," said Hialeah Educational Manager Reggie Rodriguez. "We don't know who is going to win and who will make the playoffs, and that's a good thing. We are going to have good competition within the district and we want that."
The competition just helps them get better, should they survive the playoffs and hope to make a run. Every team knows how important winning a district title is towards making a deep playoff push. but at the same time, some teams know a state title run may be out of reach. But that district title is always up for grabs with teams that know each other and play each other so well.
"Our goal is not to win states," Andrade said. "Our goal is to win our district. I feel we can win our district and if we don't the season was a failure. I think that is an achievable goal for this team. District or bust."

Archbishop Curley
2014 Record: 1-23
Manager: Jerry Yeash
Coaching Staff: Greg Cabana, Marvin Chatman
Key Returners: Marc Guillaume, Jordi Herrera. Brian Lopez, David Diaz, Jose Pina, Chris Cardozo, Enzo Bruno, Sean Smith
Newcomers: Yordangel Gonzalez, Steven Garcia, Jasner Goman
Team strengths: Speed
Marc Guillaume had never played baseball or even worn a glove before joining the Archbishop Curley squad last season as a junior. Football was his game. But when a teammate decided to go out for baseball, Guillaume joined him, figuring it was a good way to stay in shape. It turned out to be a wise decision for the young man, after some growing pains, however. It also turned out to be a good thing for the Knights as well…[Keep Reading]

Hialeah Educational Academy
2014 Record: 9-12
Manager: Reggie Rodriguez
Coaching Staff: Anthony Nalepa, Danny Perez
Key Returners: Danny Ramos, Peter Baldrich, Victor Fleitas, Brandon Valdes, Anthony Tedesco, Alfredo Barroso, Danny Castillo
Newcomers: Damian Delgado, Ken Goodrich, Cesar Rodriguez, Miguel Rodriguez, Angel Estevez
Team strengths: Offense, Pitching
Every day at practice there are about 15 to 20 people out watching the Hialeah Educational Academy baseball team. When the Bulldogs play home games at Slade Park it seems like the whole Hialeah community comes out to watch them. The team has complete support from its school, and there is a lot of excitement for the promising young team…[Keep Reading]

Miami Country Day
2014 Record: 6-16
Manager: Paul Barrios
Coaching Staff: Chuck Sennett, Jose Oronoz Sr., John Broderick, Jim Simpson, Jimmy Simpson, Kyle Bone, Alex Sosa
Key Returners: Jesse Grosman, Jose Oronoz, Jordan Sale, Kian Anderson, Justin Gross, Austin Pollack, Colton Katcher, Griffin Sennett, Patrick Basile
Newcomers: Brian Macias
Team strengths: Pitching
At first glance one might simply see the abundance of youth on the Miami Country Day baseball team. The squad does not have any seniors on its roster, so they are considered young. Despite their ages, the majority of the guys on the Spartans squad are seasoned veterans with plenty of varsity playing experience. It is a group that consists of mostly juniors, and nearly all of them have been playing and contributing since they were freshmen…[Keep Reading]

Sagemont
2014 Record: 14-8
Manager: Wesley Morejon
Coaching Staff: Jorge Correa, Angel Jaime
Key Returners: Niko Leontarkis, David Velez, Chris Iacono, Stefan Revelo, Edison Rodriguez, Pedro Martinez, Alexis Castillo, Joshua Lawrence, Adrian Parker
Newcomers: Angelo Pagliuca, Yordani Carmona, Michael Machin, Luis Tuero
Team strengths: Speed
It's a different mindset coming into this season. Sagemont is coming off a tremendous 2014 campaign in which it won the district and advanced to the regional semifinals. It was an exciting run that made the program proud. But now most of those starters are gone, and the roster is a much younger group this season…[Keep Reading]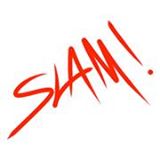 SLAM Academy
2014 Record: 19-5-1
Manager: Alfonso Otero
Coaching Staff: Al Lopez, Robbie Moscoso, Nick Quintero, Rene Estrada
Key Returners: Andrew Velez, Jeter Downs, Brian Frias, Adraina, DelCastillo, Jose Garcia, Paul Castillo, Chauncey Nunez, Kevin Garcia, Jonathan Fernandez, Javier Comacho, Javier Rodriguez
Team strengths: Pitching, Offense
In the shadow of Marlins Park, a winning tradition is taking shape at SLAM. This is the second year of existence for the Titans and the first under new Manager Alfonso Otero, who takes over the position from legendary coach Rich Hofman. Otero has plans to continue what Hofman started, building another winning program…[Keep Reading]

Westwood Christian
2014 Record: 13-10
Manager: Julio Andrade
Key Returners: Brandon Nayor, Matt Fernandez, Sean Acevedo, Kenneth Prado, Nick Mejias
Team strengths: Pitching
A 12-man roster might seem like a disadvantage for some teams, however the Westwood Christian Warriors use the small roster to have a close-knit group more concerned with motivating one another than worrying about personal stats or accolades. As the players get ready during practice, they begin their warm-ups with no instruction from the coaching staff. They are focused and trained to perfect the fundamentals headed to the 2015 season.
"We start every practice the same way," Manager Julio Andrade said. "We start practice with run downs, PFP's (pitchers fielding practice), bunt defense, first and thirds, double clutch. We do these on a regular basis so that when it comes to the game and they have to do it, they already know how. I was Angel Herrera's assistant at Killian for four years and I learned a lot under him. His saying was, 'You want the games to be an exercise in what comes naturally,' and that's what I believe with my kids here."
Players will have to have multiple roles on the team in order for the program to have a chance to win tough regular season games and make a strong district run in the playoffs.
"Everybody who pitches also plays a position," Andrade said."The school is very strict academically and with financial aid. That's how we function and survive to do things correctly. They can play other sports, but once baseball season starts, they are not allowed to play anything else. I let them know that if they play another sport and get hurt, they are being selfish and letting the team down. We cannot afford any injuries like that. I have five guys that are pitchers, but anyone can be called upon to pitch. I think pitching is our strength even though we don't have many guys."
Senior catcher Matt Fernandez agrees with Andrade's assessment of the pitching staff who has a new addition in sophomore Alexis Viart.
"We have a new transfer from Braddock who is solid," Fernandez said. "We have a good two and three and a solid bullpen, too. We have good arms. They have strong command and stuff."
Although Andrade is excited about the pitching staff, he expects senior center fielder Brandon Nayor to step up as a leader. Nayor made First Team All-County last season, and is looking to build upon his .520 batting average and .820 slugging percentage. Nayor says that he hopes to use the entire field this year and hopes to avoid two-strike counts as often as possible.
"I am going to try to be more aggressive early in the count," Nayor said. "Even though it worked out for me, I found myself in many two-strike counts."
Andrade also hopes that senior third baseman Sean Acevedo, a left-handed bat who transferred from Doral, will take advantage of the 225-feet right field fence along with being the team's closer.
"I have focused on pulling the ball but mainly on hitting the entire field," Acevedo said. "We will have that short fence for the home games, but we won't have it for the road games."
Senior pitcher and shortstop Kenneth Prado, who was tied with Nayor in hits and led the team with 20 RBIs last season, feels the batting order is well-equipped to give the pitching staff the run support it needs.
"From the one to seven spots in the order, we can drive runs," Prado said. "If you make a mistake, we will make you pay."
Pitching and hitting are critical to a successful season but the 12-man roster will also rely on intangibles like strong leadership and confidence.
"We are all close and have lots of chemistry," Acevedo said. "If we know each other better, we will play better because we understand each other's limitations. Here we take the respect to another level."
Junior pitcher and first baseman Nick Mejias notes how some of the team leaders are critical to keeping up the team morale.
"Brandon and Kenny do a great job of motivating us," Mejias said. "They lead on the field, and they lead by example."
*Dade Christian also in district. Report unavailable.