Anyone Could Emerge From 4A-15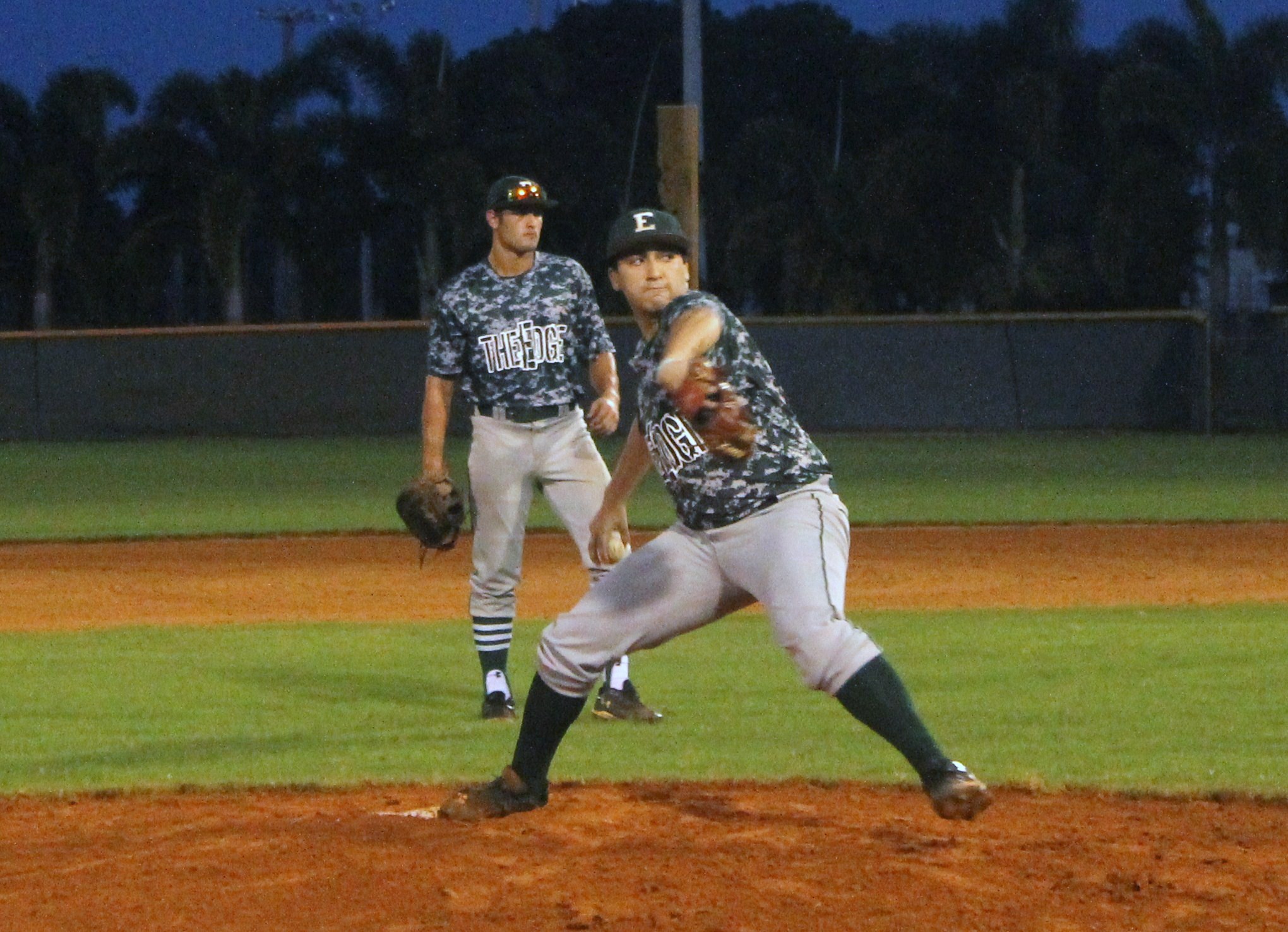 In a district as competitive as this one, predicting a front-runner is virtually impossible. Each program has a championship pedigree, an experienced coaching staff and a roster chock full of talent. As was evidenced from last year's results, the ultimate district champion will be the team that can limit mistakes and execute in the clutch.
To prepare for this grueling district, Florida Christian, Mater Lakes Academy, Monsignor Pace and LaSalle all play intense and challenging schedules. By the time the district playoffs roll around, each of these teams will be battle-tested not just from their head-to-head district contests but also from having faced the best the area has to offer.
"All we can really do is worry about our schedule and our team, and I'd let our kids compete against the New York Yankees if I had to," said Monsignor Pace Manager Tom Duffin. "If you're doing it the right way and you're playing with what comes through the door, by the time other teams are graduating seniors hopefully your freshmen are coming up and are going to be able to compete at a higher rate. Based on what we have I believe we can compete with everybody there."
Florida Christian is the defending district champion, following an exciting 1-0 win over St. Brendan in last year's district championship. The Patriots understand that with that crown also comes at the price of being the ones everybody is chasing after. But like all the rest of the clubs in this group, they would have it no other way.
"If last year was any sign of what's to come it is going to be tough," Brigman said. "Being the defending champ we know that the target is on us; we realize that and we accept that challenge. It is just quality coaches and quality opponents every night that you play in this district. They are all quality programs and we just get after each other. It is a lot of fun."
The teams have tons of respect for one another, as each Manager notes when talking about the district. They know that they cannot take anybody lightly or else risk dropping an important contest.
"There is just not a day off and that is what I love about the district," St. Brendan Manager Luis Padron said. "Every day you've got to come and bring it. I live for these three hours I give to the game. I just like playoff time; that's the key. Everybody in our district makes the district playoffs, so last year if you noticed we were ranked fifth and heck we played in the district championship."

Florida Christian
2014 Record: 20-8
Manager: Chris Brigman
Coaching Staff: Chris Leon, Abel Alonso, Ralph Garcia, Eric Martinez
Key Returners: Alex Nodarse, Frank Chacon, Ruben Someillan, Brandon Chinea, Robert Fabelo, Jorge Iza, Andre Alonso
Newcomers: Willie Hernandez, Kendrick Garcia
Team strengths: Offense, Defense
The standard at Florida Christian has been the same for some time. It is a baseball program that has enjoyed its fair share of success, and every year the goal is to add another chapter to that legacy by chasing after another state title. The goal never changes, and fortunately the program has always enjoyed a roster full of guys who understand what is expected of them…[Keep Reading]

LaSalle
2014 Record: 13-13
Manager: Hernan Adames
Key Returners: Cristian Cabezas, Brandon Blanco, Frank Ortega, Eric Hazday, Greg Partridge, Juan Sbert, Mario Sanchez, Danny Vazquez, Santos Grande
Newcomers: Gabriel Partridge, George Fernandez
Playing all of their home games at Tamiami Park was part of the reason the LaSalle Royal Lions went 2-6 at home last season. However, the 2015 season brings a new coaching staff, new field to call home, and even new uniforms. First year Manager Hernan Adames brings a coaching staff that has worked with him for 14 to 17 years. Adames, who coached for five years at TERRA previously, is focused with the program is to change the culture as his young team prepares for the 2015 season.
"The main goal is to bring a culture that is different from anything they have been used to in the past," said Adames. "Our emphasis is on team chemistry. Our main focus in the fall was to get to know the team and get them to understand our philosophy.We are firm believers of the Catholic system. We want them to understand that through baseball, it will be able to prepare them for what they face in life."
Part of that philosophy is ensuring that the players have fun and celebrate no matter the outcome of the game.
"Win or lose, I tell them to have the same attitude," Adames said. "Put on the music! We don't want too be high on the wins or too low on the losses. We have to understand that this is a game, something that complements the classroom."
In addition to changing the culture and attitude, the coaching staff wanted to change how the hitters prepare for this season.
"We changed hitters' approach to not just be pull hitters and instead use the whole field," Adames said. "We addressed a lot of issues with their leg drive, hands, and bat speed. Batters take 200 swings each a day."
Sophomore third baseman Santos Grande is buying into the new offensive philosophy and notes how it has improved his swing.
"Batting practice and taking 200 swings has helped me stay back, balanced, and keep your mentality where you want to be when you get to the game," Grande said.
Having the new home field is just one of the various additions to the program heading into the 2015 season.
"We are looking forward to playing home games at a Division II baseball field," Adames said. "Our home games will have a PA announcer, a DJ. We are looking to bring new things to make the players feel better about themselves. Even their uniforms are new. They are really excited about that."
Adames is no stranger to tough district opponents. Still, he understands what it will take to improve the team's 13-13 record in the 4A-15 district.
"I came from a school in a tough district that was pretty tough with Doral, Belen, and Mater," Adames said. "Our district is tough because it has Pace, Florida Christian, St. Brendan, Mater Lakes but it's the same challenge. It's all about preparation. We want to focus on the little things. Win the inning. Win the at bat. Win that pitching performance. You do that over and over, and that will give you a chance to make it to state."
The team has six seniors but Adames notes the team's talent level will give them a chance to make a district push. Senior first baseman Mario Sanchez says the team's youth will not be a problem.
"Just because we are inexperienced doesn't really mean anything," Sanchez said. "Anyone who is great has been inexperienced at some point. The team's younger, and we have more energy. We're the first team to practice at the school and the last one to leave."
Still the seniors will push the younger players when possible, but that will be the case regardless of age.
"If a pitcher is struggling, any of the infielders will go talk to him to get amped for the next pitch," Sanchez said.
Senior pitcher Brandon Blanco is the only senior on the pitching staff who started setting the example for the rest of the staff in the offseason.
"I worked on every single pitch," Blanco said. "I also worked on every part of my game, and I feel I have improved greatly from last year. Setting the example starts with the actions before words always."
Adames and his coaching staff also feel leadership starts with how the coaches carries themselves. He wants himself and staff be strong role models for the program's new era.
"We want to start fresh," Adames said. "I believe this will be the genesis of LaSalle baseball."

Mater Lakes Academy
2014 Record: 14-12
Manager: Cesar Temes
Key Returners: Jesus Hernandez, Felipe Perez, Ricky Hernandez, Marlon Romero, Xanders Vazquez, Alejandro Castillo
Newcomers: Christian Santana, Alek Sierra
Team strengths: Pitching, Offense
Mater Lakes Manager Cesar Temes appreciates what his program has been able to accomplish in its short seven-year history. The Bears are still a young program, but everybody knows they are competitive, that they give teams a good game, and that they have respect for the game. In years past it was a struggle to break in with some of the more competitive programs in the area, but now the club has earned their respect and they play each other regularly…[Keep Reading]

Monsignor Pace
2014 Record: 8-19
Manager: Tom Duffin
Coaching Staff: David Fernandez, Chuck Lyman, Fausto Tejero, Gaby De La Vega, Juan Cordero, Rey Fernandez, Anthony Sanabria, Christian Gonzalez
Key Returners: Leroy Garcia, Lorenzo Hampton, Eddie Cutillas, Nicholas Fusco, John Merrill, Alex Aponte, Brandon Cruz, Matt Darder, Damian Alba, Andres Sanchez, Anthony Boix
Newcomers: Ricky Rodriguez
Team strengths: Pitching, Defense
At the start of every new season Monsignor Pace Manager Tom Duffin is straight with the parents of his players as far as the goals for the year. At Pace the goal is not to win games or win a district title; it is to win another state championship…[Keep Reading]

St. Brendan
2014 Record: 10-14-1
Manager: Luis Padron
Coaching Staff: Eddie Oropesa, Jose Fernandez, Tito Rodriguez
Key Returners: Nico Lares, Luis Padron, Emilio Valdez, Mark Perez, Andres Fernandez, Hugo Casillas, Kevin Diaz, Christopher Morin
Newcomers: Max Guzman, Carlos Marrero, Cristobal Arenas, Brian Denis, Benito Varela, Javier Castenada
Team strengths: Pitching
St. Brendan Manager Luis Padron was brought up to live with passion in all that he does. As a youngster his father taught him how to compete everyday when he played the game of baseball. If you love the game you give it everything you have and leave it all between the playing lines…[Keep Reading]
*Booker T. Washington also in district. Report unavailable.